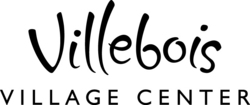 While we residents knew it all along, we are excited that Dreyer's recognized what a wonderful community Villebois is by awarding us with this party
Wilsonville, Ore. (Vocus) August 8, 2009
Dreyer's Ice Cream recently hosted its Slow Churned® Neighborhood Salute ice cream party contest, and the award-winning Villebois community in Wilsonville, Ore. was selected as a Grand Prize winner TWICE out of hundreds of thousands of neighborhoods from across the nation. The neighborhood-wide ice cream social will be held at 7 p.m. on Aug. 15 in Sofia Park at the heart of the Villebois neighborhood.
Earlier this Spring, Villebois residents submitted essays to Dreyer's, nominating their community and explaining why Villebois should be selected to win FREE Dreyer's Slow Churned® Light ice cream and a Party in a Box with all the necessary supplies to host a summer block party for friends and neighbors. Two Villebois residents, Andy Green and Allison Sherman, submitted well-written essays that were selected by Dreyer's amongst this year's winners.
Both Green and Sherman received disposable cameras, ice cream scoops and paper products supplied by Dreyer's in their Party in a Box. The popular ice cream company has requested the cameras be used to chronicle the event with photos that can be posted by Dreyer's on its website.
"While we residents knew it all along, we are excited that Dreyer's recognized what a wonderful community Villebois is by awarding us with this party," says Green. "I can't think of a better way to bring neighbors and families together than over a bowl of ice cream."
Located just south of Portland, Ore., the Villebois neighborhood is a transit-oriented, master-planned community that will eventually host 2,600 single- and multi-family homes, more than 35,000 square feet of retail space and 160 acres of parks and communal green space.
The Villebois Events Committee (V.E.C.) will host the Villebois ice cream party at 7 p.m. on Aug. 15. For more information about the Villebois Village Center, please visit: http://www.ChangeHowYouLive.com or call 866.580.2836.
About Costa Pacific Communities
Since 1990, Costa Pacific Communities has been building communities up and down the West Coast that enrich the lives of residents. Costa Pacific has been recognized nationally for excellence in design, master planning and marketing and is the most awarded builder/developer in the history of Oregon. Most notably, Costa Pacific received a Gold Nugget Award for Best on the Boards Site Plan for Villebois at the Pacific Coast Builders Conference in 2005. The master planner's Orenco Station community in Hillsboro, Ore. received the prestigious "Master Planned Community of the Year" award in 1999 from the National Association of Home Builders. Additionally, Costa Pacific has been named Developer of the Year by Oregon's environmental watchdog group, 1000 Friends of Oregon, and twice been named Oregon's Builder of the Year by the Oregon Building Industry Association. For more information about Costa Pacific Communities, please visit http://www.CostaPacific.com.
For all press inquiries, please contact:
Megan Wilber, Marketing Director
The Brick House Project
Phone: 503.525.0223
# # #