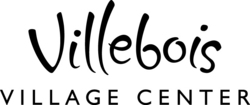 We are excited to welcome residents from across the Portland metropolitan area to the Villebois neighborhood to enjoy favorite local music and amazing giveaways this weekend
Wilsonville, OR (Vocus) September 25, 2009
Local adult rock radio station, KINK.FM, will kick-off the release of its latest KINK LIVE 12 CD with a concert open to all Portland, Ore. area residents in Palermo Park located in the award-winning master-planned community, Villebois, in Wilsonville, Ore., on Sunday, Sept. 27, 2009 from 1 to 3 p.m.
The concert will feature the music of local musician Michele Van Kleef as well as Justin Jude, a musician featured on the KINK Local CD, which the popular local radio station will distribute for free to all spectators at the concert this month.
In addition, the first 25 people to show up and tour the Villebois models in the Village Center an hour prior to the show will receive a free copy of the new KINK Live 12 CD. While touring the Villebois Village Center, visitors can also enter to win a pair of Tyrone Wells tickets and dinner for two as well as a one night stay at a hotel in downtown Portland. After the concert kick-off on September 27, the KINK LIVE 12 CD will be released and sold through local Starbucks locations.
"We are excited to welcome residents from across the Portland metropolitan area to the Villebois neighborhood to enjoy favorite local music and amazing giveaways this weekend," said Rudy Kadlub, CEO of Costa Pacific Communities, developer of the Villebois neighborhood.
For more information about the Villebois Village Center or the KINK Live concert, please visit: http://www.ChangeHowYouLive.com or contact Costa Pacific New Home Specialist Andy Green at 866.580.2836 or Andy (at) CostaPacific.com.
About Costa Pacific Communities:
Since 1990, Costa Pacific Communities has been building communities up and down the West Coast that enrich the lives of residents. Costa Pacific has been recognized nationally for excellence in design, master planning and marketing and is the most awarded builder/developer in the history of Oregon. Most notably, Costa Pacific received a Gold Nugget Award for Best on the Boards Site Plan for Villebois at the Pacific Coast Builders Conference in 2005. The master planner's Orenco Station community in Hillsboro, Ore. received the prestigious "Master Planned Community of the Year" award in 1999 from the National Association of Home Builders. Additionally, Costa Pacific has been named Developer of the Year by Oregon's environmental watchdog group, 1000 Friends of Oregon, and twice been named Oregon's Builder of the Year by the Oregon Building Industry Association. For more information about Costa Pacific Communities, please visit http://www.CostaPacific.com.
For all press inquiries, please contact:
Megan Wilber, Marketing Director
The Brick House Project
Phone: 503.525.0223
Email: VilleboisPR (at) thebrickhouse.com
###