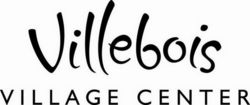 Master Planned Community of the Year
Wilsonville, OR (Vocus) December 12, 2009
Costa Pacific Homes recently announced that its latest community, Villebois located in Wilsonville, Oregon, is a silver award winner in nine categories at this year's National Association of Home Builders' (NAHB) The NationalsSM Awards. They include The Nationals top award: the Community of the Year along with Best Product Design of an Attached Home Plan for two homes, Best Interior Merchandising of a Model Priced under $500,000 as well as several awards for both internet and print marketing. Silver Award Winnrs are the top vote recipients in each category and are the finalists for the Gold Award, which will be announced and presented January 19th, in Las Vegas at the International Builders' show. Stay tuned.
"The Nationals signify the best of the best in new homes and communities and we are honored to be recognized among the top builders and developers in the country. Orenco Station is the only other community in the Northwest to have ever won the Community of the Year award so having Villebois nominated is especially sweet," says Rudy Kadlub, CEO of Costa Pacific.
This nomination is not the first for the award-winning master planner and developer. In 1999, Costa Pacific received the prestigious Community of the Year Award for another development it designed: Orenco Station in Hillsboro, Oregon.  Costa Pacific has been recognized both nationally and internationally for the communities they create, and is proud to have become the most awarded builder/developer in the Northwest.
Villebois offers area homebuyers a broad assortment of home styles and amenities from which to choose. Based on the intimacy and character of traditional European villages, the Villebois Village Center features everything from condominiums and row homes to apartments and mixed use buildings with ground level retail, residential or office space above. The Piazza Villebois, a dedicated community space and plaza, will serve as the heart of the Villebois Village Center and will be the future site of community events and other activities. 
For more information about Villebois, please visit: http://www.Villebois.com or contact Sales and Marketing Manager Andy Green at 503.855.4661. The sales office is open 11 a.m. to 5 p.m. weekdays; 10 a.m. to 5 p.m. on Saturdays; and 11 a.m. to 5 p.m. on Sundays.
About Costa Pacific Communities                                                    
Since 1990, Costa Pacific Communities has been building communities throughout the West Coast that enrich the lives of residents. Costa Pacific has been recognized nationally for excellence in design, master planning and marketing. Most notably, Costa Pacific received a Gold Nugget Award for Best on the Boards Site Plan for Villebois at the Pacific Coast Builders Conference in 2005. The master planner's Orenco Station community in Hillsboro, Ore. received the prestigious "Master Planned Community of the Year" award in 1999 from the National Association of Home Builders. Additionally, Costa Pacific has been named Developer of the Year by Oregon's environmental watchdog group, 1000 Friends of Oregon, and twice been named Oregon's Builder of the Year by the Oregon Building Industry Association. For more information about Costa Pacific Communities, please visit http://www.CostaPacific.com.
 
For all press inquiries, please contact:
Andy Green, Sales and Marketing Manager
Costa Pacific Homes
Phone: 503.855.4661
 
# # #