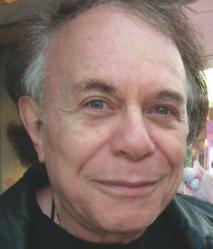 Dr. Hendler was kind, generous to a fault and thoughtful—yet incisive and discriminating in his analyses.
San Diego, CA (PRWEB) November 29, 2012
Vim Vida Corporation mourns the loss of co-founder, Sheldon Saul Hendler, Ph.D., M.D., scientist, physician, musician and exuberant visionary. Dr. Hendler passed away on November 12, 2012, in his home in La Jolla, California. A brilliant biochemist, he was recognized as one of the leading authorities on micro nutrition, human physiology and the impact of diet and life style upon health and disease. Through his writings and formulations, Dr. Hendler pioneered a new level of scientific rigor in the field of nutritional science. He wrote over 50 peer-reviewed manuscripts, and was the author of many books, including The Doctors' Vitamin and Mineral Encyclopedia, The Complete Guide to Anti-Aging Nutrients, and the PDR for Nutritional Supplements. Dr. Hendler was the founder and editor in chief of the international, peer reviewed, Journal of Medicinal Food.
Dr. Hendler was born in 1936 in Brooklyn, New York, attended Boys High School, and went on to Columbia University where he received a Bachelors degree and a Ph.D. in biochemistry. He conducted post-doctoral studies at UCSD and at the Salk institute in La Jolla, CA and was one of the founders of the Mexican medical school, UABC, Tijuana, where he chaired their first biochemistry department. Dr. Hendler returned to complete his M.D. at UCSD where he was later affiliated as a clinical professor of medicine.
Lecturer, educator, physician and scientific consultant, Hendler advised major corporations and institutions, such as Calpis, Ajinomoto, Archer Daniels Midland, the AARP Pharmacy, the US Olympic Committee and, most recently, Guardion Health Sciences.
As a practicing internist Dr. Hendler applied his encyclopedic knowledge of biochemistry to address therapeutic options in patient care. During the early phases of the AIDS crisis, he conducted one of the largest AIDS practices in California and was a prominent member of the San Diego Community Research Group. Through his studies and practice he developed successful approaches to treating HIV infection and formed the Vyrex Corporation to further this knowledge.
An accomplished musician and jazz trumpet player, Dr. Hendler counted among his close friends some of the great jazz musicians of the twentieth century such as Red Rodney, Peter King, and Chubby and Duffy Jackson. As a young man, he played in the Catskill Mountains with Dave Tarras, father of American Klezmer music. His role in the Klezmer movement was noted in the work of Yael Strom and other Klezmer historians. In addition, he composed the original music for Jacob Bronowski's acclaimed TV series, The Ascent of Man.
"Dr. Hendler was kind, generous to a fault and thoughtful—yet incisive and discriminating in his analyses," said his son, Ross, who founded Vim Vida with Hendler. "His creative spirit and unique intellect reminds us, as Baudelaire said, that 'genius is nothing more nor less than childhood recaptured at will'."
Hendler was preceded in death by his son Seth, and is survived by his wife Joyce, and his son Ross.
About Vim Vida Corporation:
VimVida Corporation is a San Diego, California nutritional supplement company dedicated to creating dietary supplements in formulations that make them appealing and effective substitutes for unhealthy snack foods. Our goal is to bring to market tasty supplements with durable appeal. Our product line is made up of dietary supplements disguised as confectionaries. We aim to create a new generation of health conscious consumers and give them an alternative to sugar snacks in the form of complete multivitamin dietary supplements and other products.