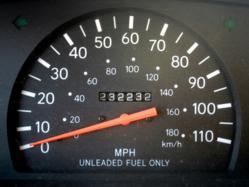 A free search is allowed for any vin number for an import or domestic vehicle.
San Francisco, California (PRWEB) June 12, 2013
Vehicle repair histories could be an important piece of information for a vehicle buyer prior to purchase. Not all dealerships currently provide a way to receive instant car accident reports and crash histories to buyers. The http://www.vincheckdatabase.com website has launched online to provide buyers considering a vehicle purchase with an immediate vin number check for collisions, repairs, lemon law violations and more useful data. This company now provides a no charge preliminary search to create a match in the system that provides basic data sets for vehicles.
Mileage can be one of the deciding factors when a preowned vehicle is purchased. Both dealership and private sales often specify the amount of mileage on the odometer to buyers. Because mileage can affect the sale price of a vehicle, buyers who know the actual mileage count could negotiate a better price at the time of purchase. The Vin Check Database now provides mileage counts within each search report that is generated online.
Title verifications are one of the portions of data that are now included in the company database. A standard verification at a BMV or other authorized center typically requires prepayment in advance of report generation. One of the ways that the VinCheckDatabase.com company is using to help provide reports is by including this information in a standard vehicle report. The title data for the current and previous owner of a vehicle can be among the information that is presented easily online.
As a special incentive for the new website launch, the Vin Check Database Co. is now providing a buy one report and get a second report free for new customers. This introductory offer is designed to present the quality of each vehicle inspection report to vehicle owners, sellers and buyers. The current value of these reports is designed to provide extra value in comparison to some national companies offering a single report with limited vehicle data to buyers.
About Vin Check Database
The Vin Check Database company extends is vehicle information reports to the general public. This new website instantly links its data from top databases in the automotive industry to its easy to use search form online. A free search is allowed for any vin number for an import or domestic vehicle. A basic report can be purchased using the secure online area. The Vin Check Database company is owned by specialists in the auto industry who are providing alternatives to more expensive title search and insurance companies. The launch of the company website this year has helped introduce these services to all parts of the U.S.