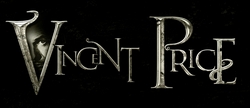 Our team is excited to collaborate efforts for this legendary icon.
Boulder, CO (PRWEB) October 29, 2010
Honored with a worldwide media commencement, 2011 marks Vincent Price's 100 year birthday celebration. The Vincent Price Estate is rebranding the late actor's persona, with regards to an entirely new generation of fans, as well as life-long Price enthusiasts. Working with the creative agency Pixascope, the Price Estate anticipates growing numbers among the subset of young film lovers.
Price's career, spanning over more than half a century, recognized him in a vast variety of film genres, radio, art and cuisine, but it was his talent for captivating audiences in memorable films such as Tim Burton's Edward Scissorhands and the 3D classic House of Wax that made Vincent Price a household name. His prestigious velvety voice became synonymous with horror films, most notable for his collaboration with Roger Corman in the 1960s, continues to reach audiences today.
Pixascope, based in Boulder, Colorado, is collaborating with Price's daughter, Victoria Price, to develop a worldwide media campaign that has been named the "One Hundred Year Legacy". The agency is conjuring a barrage of social media, web, video and merchandise in order to breathe new life into the American actor. "His movies were a staple of my youth," said Aaron Lea, Pixascope creative director. "Our team is excited to collaborate efforts for this legendary icon."
###