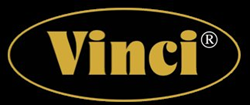 We are very excited to have Vinci sports products featured on the Kohl's website.
Richmond, VA (PRWEB) January 27, 2015
Vinci, manufacturer of high quality baseball gloves and equipment, announces the launch of Vinci gear on kohls.com.
The Kohls website now carries select Vinci glove models, including youth and adult gloves for both baseball and softball. Batting gloves, sports sunglasses and the new Vinci bat backpack are also featured.
"The people from Kohl's are a pleasure to deal with," says Peter J Vinci, CEO of Vinci. "From the sports buyer, to the on boarding process department, everyone has been both helpful and professional."
Vinci manufactures a full line of professional grade baseball and softball equipment known for quality, durability, style and performance. The Kohl's site carries the entire youth glove series, the full line of bones batting gloves, the miniature fielders' gloves, sunglasses and select models of the 22 Series baseball gloves.
"We are very excited to have our products featured on the Kohl's website," Vinci adds. "They recently added our select Optimus models, as well as our #5 Batting Gloves. We look forward to see what the spring business brings."
Featured Vinci products can be found in the sports and fitness section at http://tinyurl.com/mpm2oof
About Vinci
Vinci is a family-owned and operated sports equipment company dedicated to quality. A number of minor and major-league baseball players use Vinci equipment. For additional information, visit http://www.vincipro.com
About Kohl's
Kohl's is a leading specialty department store with 1,163 stores in 49 states.
Kohl's is based in Menomonee Falls, Wisconsin. For a list of store locations, or for additional information, visit Kohl's Web site at http://www.kohls.com