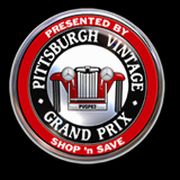 with near-drought conditions in the Northeast Ohio and Southwest Pennsylvania areas, conserving water while getting those cars clean becomes very important!
(PRWEB) July 17, 2012
Visit our tent during the Pittsburgh Vintage Grand Prix to see this beautiful car! Beer, prizes, pictures with "Mr. Winky" and view one of the most famous race cars ever! Owned by Fran Kress. Join us both days! A different car each day!
"Yeah! We're excited too," Bob Beall
Getting That Vintage Car Clean: Water Conservation Tips
Read Our Blog Archives: Mr. Rooter's Daily Tips click here!
According to Bob Beall, Mr. Rooter Pittsburgh, "regular washing cleans and protects your car's paintwork, which not only makes your car look great, but can also result in a better price when it comes time to sell." Preparing for a vintage car race takes a considerable amount of meticulous cleaning to get your classic car perfectly detailed. Beall says, "with near-drought conditions in the Northeast Ohio and Southwest Pennsylvania areas, conserving water while getting those cars clean becomes very important."
Mr. Rooter Silver Sponsorship at Vintage Grand Prix race in Pittsburgh! Watch for the blue one or the red one owned by Fran Kress at this year's big event: July 21 & 22, 2012
"It is an offense to allow water runoff to enter the storm-water system – and that includes runoff from washing cars in driveways," according to Mr. Rooter. In some areas of the country and in other parts of the world, water can only be used to clean a vehicle by a bucket filled directly from a tap, use of a trigger hose for rinsing only or using a commercial car wash.
While the threat of a financial penalty should be deterrent enough, what about the fact that washing your car can use anywhere between 25-85 gallons every wash?
"Although paint specialists and vintage car enthusiasts will tell you that washing your car once a week is not enough, it really depends on whether your car is garaged or sitting out in the weather," says Beall. "Just as regular plumbing servicing is an important part of keeping your home in tip-top shape, so too is keeping the paintwork of your classic car clean. Regular washing and occasional polishing will protect your paintwork and extend its lifespan, as well as help maintain your car's value. "It also makes the car look like a million bucks when entering a world class event like the Vintage Grand Prix in Pittsburgh, July 21 & 22, 2012 at Schenley Park.
Mr Rooter's Tip Of The Day
So what's the best way to wash your car?
At Home :
Tip # 1 The best way to wash your car at home is with a bucket and sponge, and on lawn so that waste water can be soaked up instead of entering the storm-water system.
Tip #2 Use a hose for rinsing only, and only if it has a 'trigger' attachment fitted – this means that as soon as you release the trigger, the water stops and doesn't end up running down your driveway.
Tip #3 The actual car washing process is fairly simple. Find a cool, shady spot if possible. Then, fill a bucket with water and, using a sponge or soft cloth, give the car a rinse to loosen dirt and grime.
Tip #4 After that add some car shampoo (not kitchen detergent) and wash the car, starting with the roof and working your way over each section of the car. Don't allow the suds to dry on the car and rinse off each section as you wash. It's a good idea to include the windows while your sponge and suds are at their cleanest.
Tip #5 This is the perfect time to do a few quick maintenance checks – as you work over the car, check that your windshield wiper blades are clean, check the washer reservoir level and top up if needed (adding a washer detergent to the reservoir helps to reduce smearing of the windshield wipers).
Tip #6 Then, quickly rinse the car clean of suds and dry off with a chamois. Preparing for a race or car show: apply a polish and wax for a showroom finish.
Brett Keisel: Tackling Tough Plumbing Jobs!
At The Car Wash:
Tip #1 If possible, the Mr. Rooter recommends that choosing a car wash that recycles water so that pollutants such as brake dust, sediment and detergents do not enter the storm-water system.
Tip #2 Washing the car at a self-service car wash is a good idea, as it uses high pressure, low volume sprayers and uses less water than washing your car in the driveway. Many car wash locations in Pittsburgh and Youngstown use recycled water – make sure you ask next time.
There's A Reason They Call Us Mr.™
FREE Second Opinion...click here to contact us!
Help Mr. Rooter Help Landon
(Read about Sean O'Hara's fatal accident which left this little boy to face his 2nd birthday without his father).
Debra Santavicca PR, SMM, WebIT
Mr. Rooter Media Center
724-553-9510
http://www.mrrootermedia.com