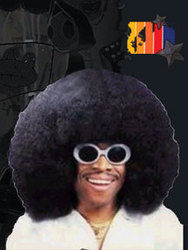 Dallas, TX (PRWEB) July 11, 2008
Located in Dallas, TX,papasoul.com is one of the fastest growing men's vintage clothing retailers specializing in men's vintage t-shirts, popular name brands, and sweaters that would make Bill Cosby proud. We aim to be different.
Papa Soul is broken up into three main categories: Vintage, Name Brand, and T-shirts: The vintage t-shirt collection is comprised of a unique combination of western shirts, classic rock shirts, hip hop shirts, and rockabilly genres - all one-of-a-kind vintage t shirts.
Some of the gently used name brands and styles include: Abercrombie sweaters, American Eagle button-ups, Gap shirts, Hollister Co., Tommy Hilfiger jackets, Ralph Lauren polo, Old Navy tees, Nautica long sleeve, Eddie Bauer sweaters, and many more.
The collection not only is unique, it is also extensive and priced to sell. More than 90% of the inventory is under $19.99; the current collection exceeds 1100 hundred pieces and is rapidly growing. The prices range from as low as $7.99 for clearance items to $89.99 for new designer button ups with graphic prints.
It's time to ask yourself one question:
Are you ready to stand out from the crowd? If so, take off society's uniform and be somebody. Join the http://www.papasoul.com Vintage Clothing Revolution by bringing home a Papasoul.com vintage shirt today!
###