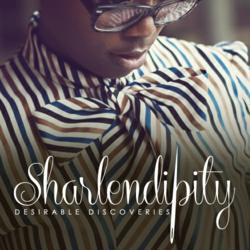 Need a New Look?
Laurel, MD (PRWEB) January 31, 2013
Sharlendipity was born through an accidental discovery of a love and passion for vintage inspired outfits and overall style. The author, Sharlene Wilson Ottley, began receiving numerous requests from her family members and friends asking her to help them discover their own styles and tackle the mystery of "thrifting" - i.e. getting the most out of a thrift store shopping experience.
Sharlendipity will be a place in which primarily vintage fashion will be showcased as well as a modern twist on vintage themes. She hopes this will be a place where those who enjoy vintage fashion and fashion in general will find their own inspiration. And finally, it will be a place where people can come to receive help in developing their own sense of style (vintage or not) through image consulting services.
Why Sharlendipity? Sharlendipity has a unique connection to the term serendipity-"an aptitude of making desirable discoveries by accident." Imagine stumbling into a thrift store or a consignment shop. Discovering a vintage piece of clothing that would cost a fortune in a regular store…the thrift store has it for just pennies. Accidental…desirable…discovery! Come join her on this journey. Contact her Here!
About Sharlendipity
Sharledipity is a new blog showcasing vintage-inspired fashion as well as a modern twist on vintage themes. Additionally, Sharlendipity seeks to assist others in developing their own personal style through image consulting. Visit the blog at http://www.sharlendipity.com to follow her blog today!