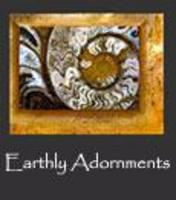 We've established a sterling reputation with our customers and within our industry. We love the hunt for the next amazing piece and presenting it as an offering to our customers. The web offers such an amazing opportunity to offer our collection to customers worldwide. We strive to provide the best customer service and we are pleased with the growing number of enthusiastic repeat customers
Sebastopol, California (PRWEB) September 22, 2007
Antique and vintage jewelry e-tailer, Earthly Adornments, has announced the addition of a unique and fabulous collection of jewelry to their distinctive inventory. Joining their eclectic and elegant vintage jewelry catalog will be an outstanding bead, silver and jewelry collection from the Americas, Europe, the Middle East, Asia and Africa.
Webstore owner, Caryn Naiditch, recently traveled to the east coast from the Sebastopol, California based Earthly Adornments to acquire the jewelry collection from the estate of lifetime collector and world traveler. This unique collection of high quality vintage jewelry will delight customers.
"Finding a collection of this caliber is always exciting. One of the most fascinating pieces in this new Collection is an Egyptian revival jeweled collar that Katherine Hepburn reportedly wore in a theatrical production of Cleopatra in Connecticut. Imagine wearing a piece that was worn by a screen legend. The history of these pieces is part of the fun in owning them," said Naiditch. "My mother and sister were avid jewelry collectors and this woman's collection rivaled theirs in the uniqueness and variety if not the sheer volume. I work hard to find the most wonderful and distinctive pieces to offer at EarthlyAdornments.com. This amazing vintage jewelry collection certainly fits the bill."
Antique jewelry, whether costume or fine, is eminently collectible and attracts a wide clientele. Vintage jewelry enthusiasts collect Edwardian, Victorian, Art Deco style, 1940's and 1960's styles. Earthly Adornments seeks to meet the taste and needs of collectors everywhere.
Online since 2000, Earthly Adornments has become a popular vintage and antique jewelry website that caters to those who seek high quality, interesting pieces. With everything from fine estate jewelry to fun, colorful Bakelite bangles and inexpensive fun and funky costume vintage pieces, any collector can find the right piece.
The original jewelry collection started in Naiditch's family. Her mother and later her sister were avid collectors of antique and vintage baubles and ultimately she became an antique and vintage jewelry dealer herself. Parlaying her passion into a career inspired Naiditch to do something meaningful with the collection when it came to her, and she now showcases the collection online helping the right person find just the right piece.
"We've established a sterling reputation with our customers and within our industry. We love the hunt for the next amazing piece and presenting it as an offering to our customers. The web offers such an amazing opportunity to offer our collection to customers worldwide. We strive to provide the best customer service and we are pleased with the growing number of enthusiastic repeat customers," added Naiditch.
Additionally, the site offers a number of antique accessories and collectibles including vintage buttons, boxes, compacts and purses to complete any look or collection. The personal feel cultivated by Caryn Naiditch at Earthly Adornments lends a warm feel to the website, making, it easier to shop than EBay or other purveyors. Earthly Adornments has also set itself apart from the competition by offering hard to find vintage beads, findings and components as well unique and complementary contemporary beads and findings for people who want to design and create their own pieces.
"I've discovered that many of our customers are really creative people, some being professional jewelry designers, and many of them make their own pieces combining high quality contemporary beads or pendants with vintage findings, beads and components. This kind of work produces really unique jewelry that and blends the old and the new. My bead customers tell me that I have a really outstanding collection of unusual and beautiful beads and components. In fact, I just came back from another buying trip and acquired a lot of vintage chain, beads, old glass cabochons as well as middle eastern antique silver beads and components, amber, coral, carnelian and quartz," said Naiditch.
With the addition of this fantastic new collection, as well as the pieces Naiditch acquires on her treasure hunting expeditions. Earthly Adornments has positioned itself as a unique and trustworthy shopping location for antique and vintage jewelry and bead collectors everywhere.
About Earthly Adornments:
Sebastopol, California based Earthly Adornments, found on the web at http://www.earthlyadornments.com is owned and operated by Caryn Naiditch, a successful entrepreneur and connoisseur of vintage jewelry and beads. On the web since 2000, Earthly Adornments offers a wide and excellent selection of vintage jewelry, accessories, beads and findings. Shop for antique and vintage jewelry and beads securely on the web at EarthlyAdornments.com.
###