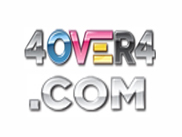 We wanted our customers to have an affordable, one-stop-shop experience for all their banner printing and display needs. Just another way that we add value to our customers here at 4OVER4.COM.
Astoria, NY (Vocus/PRWEB) April 15, 2011
The new affordable Vinyl Banner and Banner stand solution from 4OVER4.COM will allow customers to get one low price for a combination of the Premium 2' x 5' Vinyl Banner and a long-life high quality collapsible X-Frame Banner Stand. Typically, a customer would need to buy the Vinyl Banner and the Banner stand separately, paying more and incurring other logistical costs in the process.
The 4OVER4.COM solution, which is priced at just $99, will save customers time and money by providing a single source for the banner and the banner stand, while providing additional value with the included grommets and tote bag for the stand. 4OVER4.COM also offers quality Vinyl Printing services, providing customers with a one-stop-shop solution for all their banner printing and display needs.
4OVER4.COM is a popular NY Printing company, and one of the first Online Printing companies in the US. The company is known for going the extra mile to satisfy its customers - a fact that is clearly demonstrated by its low prices, fast turnarounds, innovative custom printing solutions, and the wide range of printing services it offers, including poster printing, business card printing, Custom Labels printing, and other high quality printing services.
4OVER4.COM recently announced its affordable Vinyl Banner and Banner stand solution, which it introduced to make the process of acquiring quality vinyl banners and display stands easier for its customers. Before this solution, customers faced a number of logistical and cost-related problems.
Firstly, the majority of small local print shops typically sell only the Vinyl banners and not the stands, since those are usually made by a different manufacturer and have to be ordered separately. This may cause customers to incur additional logistical costs in going to other shops to purchase the stands. Secondly, the fact that the vinyl banners and the display stands are ordered separately almost certainly guarantees that they would be sold at a much higher price than when both are sold together as one product. This means a customer will inadvertently be paying more to get a vinyl banner and display stand when they go to regular print shops.
With 4OVER4.COM, the customer gets the Vinyl banner and the display stand as a single product, paying one convenient low price for both.
Another dimension of the problem is that most customers source the materials and do the actual printing with different providers. The use of different providers translates to higher costs in most cases since there are additional logistics to be considered. Aside from logistics, issues of quality and timeliness also arise, as the contracted printer may not have expertise in Vinyl printing or the facilities to guarantee fast turnarounds.
With 4OVER4.COM, customers have a single source for everything, as 4OVER4.COM will supply the Vinyl Banners, Display stands, and do the printing, all with assurances of high quality output and substantial cost savings.
For only $99, 4OVER4.COM customers get a premium 2' x 5' Vinyl Banner with added grommets, a high quality collapsible X-Frame banner stand, and a carrying tote – talk about a high-value offer. What's even more remarkable is the fact that 4OVER4.COM is a high-quality, low-cost print provider that has expertise in Vinyl printing and can provide the customer with satisfactory vinyl banner prints that meet the customer's budget and deadlines – providing the customer with a one-stop shop for all their banner printing and display needs.
The new 4OVER4.COM offer is perfect for restaurants, retail stores, hotel lobbies, trade shows and POP displays, and provides a truly cost-effective way to display banners. The 4OVER4.COM X-Frame Banner Stand is a lightweight, economy stand that combines durability with an efficient, collapsible design and can be assembled in seconds. The high-value product from 4OVER4.COM also comes with a convenient carrying tote to facilitate rapid and efficient deployment and storage.
Quoting a company spokesperson about the new offer;
"4OVER4.COM is a company that consistently provides innovative low-cost, high-value printing solutions for our customers. What we decided to do here was to provide our customers with a single source for all their Vinyl banners and display stands, since we are aware that customers pay more when they have to source these materials from different providers. Since 4OVER4.COM is already known as an established provider of Vinyl and other printing services, we wanted our customers to have an affordable, one-stop-shop experience for all their banner printing and display needs - Just another way that we add value to our customers here at 4OVER4.COM."
Interested buyers can learn more about the 4OVER4.COM Vinyl Banner and Display Stand combo offer or place an order by visiting http://www.4over4.com/display-stand-printing.aspx
About 4OVER4.COM
Online printing company 4OVER4.COM, an NYC Printing, is a green printing company that serves tens of thousands of clients nationally and whose printing New York facility began operations in 1999. 4OVER4.COM provides unmatched technical and customer support and instant online pricing and ordering for full color printing services. Since 1999, 4OVER4.COM has offered free expert file review and free online proofs without any obligation to purchase. As a green printing company, our corporate philosophy as well as our business practices, support sustainable environmental renewal. We are happy to lead the way with environmentally and socially responsible printing practices and projects among national as well as New York Printers.
4OVER4.COM
1941 46th Street,
Astoria, NY 11105
###