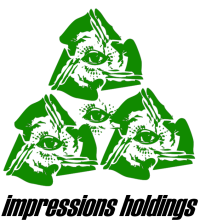 Denver, Colorado (PRWEB) June 10, 2013
Denver likes to keep under the radar. A city that has flourished in the past decade bringing innovative ideas and great minds together, many people don't know about the accomplishments of the "Mile-High-City". Within the vehicle wraps industry, that's all about to change with the help of Impression Holdings as Denver is breaking out of its shell and showing the rest of the country what it has to offer through the company Car Wrap Denver.
And that starts with Car Wrap Denver. Car Wrapping has become a popular way for companies to advertise. When commercials and billboards are expensive, smaller companies don't have the budget to spend on shooting a commercial or ad. Therefore, they turn to newer, less expensive approaches that are working just as great, if not better.
Recently, the Vinyl Wraps for Cars Network, based out of San Francisco announced that Car Wrap Denver would be joining their fleet. Specializing in vinyl wraps, vinyl signs, and mobile advertisement, Car Wrap Denver is a great addition to the prestigious network that only picks the best companies to join. The network boasts quality and originality at reasonable prices, three attributes that any customer is looking for.
None of this could have been made possible without Impressions Holdings which recently introduced the companies. Impressions Holdings is a innovative online marketing company that works with smaller businesses to get them the attention and support needed to grow their businesses. Working in branding, communications, and networks, companies are in good hands when they decide to work with Impressions Holdings.