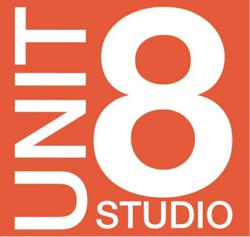 Quality Low Cost Vinyl Record Pressing & Recording Studios
London, Hackney (PRWEB UK) 27 June 2013
The Sun has finally forced its way through the clouds on this very fresh morning above the studios at unit 8, but this is by all means no time to be taking it easy at the 'pressure cooker' of music that is UNIT 8 STUDIOS. Things have been going from strength to strength and there is far to much creativity recording and writing to be cracking on with!
Set to record their debut record in the very very near future, the talk of NME magazine the young and ambitious 'Sisters' will be taking to the unit 8 live room known for it superb tracking tones and unavoidable vibe! here to produce their debut record for 2013, the team at unit 8 decided to do some digging to see what its all about.
A recent live review said 'There's something about Sisters. The way they sound so forceful and immediate. The way the vocals overlap like they were born to sit against one another. It's been done before, this fuzzy noise pop, but it's never sounded so fresh and thrilling' – DIY NME wrote 'Bratty riffs and snarky vocals, the combination makes for a thrilling ride and after a unit 8 excursion to the old blue last to check these guys out just last week we can say safely say that Sisters are exceptional and a must for 2013! an intriguing visual act well worth a look see if you get a chance. Check the unit 8 website and Facebook for more info and dates.
Accompanying these sessions will be one of the best features of unit 8 London recording studio, the NEVE SHEP 31105 mic pre amps's taken from the the stash of replacement modules for the NEVE 8078 console previously owned by the Way Studios http://thewaystudio.com/html/. The shep version is the improved eq version of the original Neve, built by the nephew of Rupert Neve, David Shep. these pre's are known as 'NEVE on steroids' and are greatly appreciated by the engineers, artists and producers! http://www.shep.co.uk
I'm sure they will also be taking full advantage of the new edition to the unit 8 vintage drum collection the Eddie Ryan Custom Drum Kit (early 70's edition) - Eddie Ryan built shells for the likes of John Bonham, Paul Mc cartney, the Jam & U2 to name a few! http://www.eddieryancustomdrums.co.uk
Another recent high was Unit 8's on location recording at saddlers wells theatre for Grammy nominated record producer Steve Marshalls State Of Emergency dance company, at the Lillian bayliss theatre Sadlers Wells, the home of british ballet, on sat 22nd june was an absolute success! http://www.stateofemergencyltd.com
Steve Marshall is a singer, and also a composer/songwriter. His work with Lee "Scratch" Perry, Keith Richards and George Clinton earned him Grammy nominations in 2008 and 2011. state of emergency - at the Lillian bayliss theatre Sadlers Wells, the home of british ballet, on sat 22nd june was an absolute success!
Also gaining a lot of interest is the vinyl record pressing service at Unit 8 Studios, with recent pressings for Debt Records, Future Flash Recordings and Roobarb Records amongst others has made it a busy and excitng time for unit 8 studios with the continuing trend of vinyl record sales rising.
Earlier on this month unit 8 records first signings, Black Slate took to the stage of The Silver Bullet in North London's Finsbury Park to promote their latest release 'worldcitizenship' http://www.unit8records.co.uk The band were supported by Paul "Ching" Hue & The Rainbow Ensemble featuring Earl Wire Lindo original lead keyboard player with Bob Marley & The Wailers.
The single World Citizenship is available for download from the Unit 8 Records website and from all major download sites.