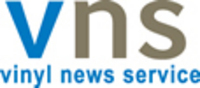 This appears to be driven by fears over imported products containing lead, which have had high visibility in the news this year
(PRWEB) November 6, 2007
The Vinyl Institute (VI) expressed disappointment today over a news report that Target Corp. is reducing its use of PVC for packaging and children's products.
According to VI President Tim Burns, the news report attributed the move largely to concerns over lead in vinyl products.
"This appears to be driven by fears over imported products containing lead, which have had high visibility in the news this year," Burns said. "Lead does not have to be used to make vinyl products, and it should be deliberately avoided in packaging and products for children."
Lead can be used as a stabilizer for vinyl products, but its use has dramatically fallen as vinyl manufacturers have turned to other stabilizers based on calcium, zinc and barium, according to the Vinyl Institute.
The U.S. Consumer Product Safety Commission has tested for lead in imported bibs and lunchboxes and concluded that the tested products were not likely to harm children. Nevertheless, VI expressed concern over the findings, pointing out that importers need to set and enforce quality control standards on the materials in their products no matter where they come from.
"Vinyl products have proven themselves safe and important in endless ways over the years," Burns said. "All the opinion data we have seen shows that consumers want and rely on vinyl products. We believe Target knows this and will continue to act accordingly."
Founded in 1982, the Vinyl Institute is a national, independent trade association representing the leading manufacturers of vinyl plastics, feedstocks, additives, and film and sheet products. For more information, visit VI's web site at http://www.vinylinfo.org.
###