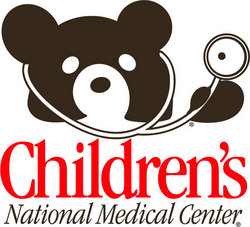 The Clothesline Project is a powerful reminder of the negative impact violence has on our children
Washington, D.C. (Vocus) April 14, 2009
Children's National Medical Center unveiled the third annual Clothesline Project exhibition, featuring T-shirts designed by youth who have witnessed or experienced violence.
Artists include adolescents and teens who are members of Children's National Teen Life Clubs. The Clothesline Project depicts their messages about ending violence against youth. The display is hosted by the Teen Life Clubs and New Horizons, two important programs at Children's National.
"The Clothesline Project is a powerful reminder of the negative impact violence has on our children," said Allison Jackson, MD, medical director of the Child and Adolescent Protection Center at Children's National. "In this stressful economic time, it's important to remember to provide kids with the care and respect they need - and deserve."
The Clothesline Project is on display until June 2009. It is a national initiative, which provides healing opportunities for survivors of violence. The shirts also raise public awareness for the magnitude of this issue. Personal narratives and graphic messages illustrated on these shirts testify to the reality of violence against teens and the strength of the survivors.
Teen Life Clubs are empowerment programs for 11-14 year olds sponsored by the Division of Adolescent and Young Adult Medicine. These clubs help youth develop individual strengths and build life skills by using a curriculum that focuses on adolescent health, volunteerism, violence prevention, and career exploration.
New Horizons is the arts education and cultural enrichment program at Children's National. New Horizons provides bedside instructional activities in visual arts, literature, music, dance, movement, puppetry, and story telling.
The Child and Adolescent Protection Center at Children's national is the only such center in the District of Columbia with a team of health professionals dedicated to victims of child abuse and their families. The center treats more than 1,300 children annually from the District of Columbia and surrounding jurisdictions, and serves more than 1,800 children annually through its participation in the District of Columbia's Multidisciplinary Team on Child Abuse.
Contact: Emily Dammeyer or Jennifer Leischer at 202-476-4500.
Children's National Medical Center, located in Washington, DC, is a proven leader in the development of innovative new treatments for childhood illness and injury. Children's has been serving the nation's children for more than 135 years. Children's National is proudly ranked among the best pediatric hospitals in America by US News & World Report and the Leapfrog Group. For more information, visit http://www.childrensnational.org.
# # #