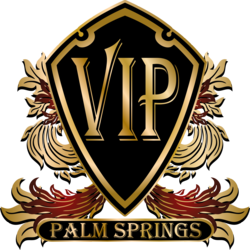 Experience Palm Springs The VIP Way
Palm Springs, CA (PRWEB) July 26, 2012
With the recent increase in tourism and residency in the Palm Springs area, highly regarding the exploding Coachella and Stagecoach Music Festival scene, the Coachella Valley is in dire need of a one stop concierge travel service. VIP Palm Springs, a new travel service, opened just this month to provide travelers with everything they need for the ultimate Palm Springs experience.
VIP Palm Springs is led by Lee Masterson. He has extensive experience in the Coachella Valley nightclub arena handling security and VIP sections with Costas, Red 74 and South Beach nightclubs, and even had his own radio program titled "The Mayor Presents." Masterson's connections with desert nightclubs have expanded his knowledge of desert hot spots and places of interest, giving him an edge of where to go and what to do in Palm Springs and the Coachella Valley. Javier Gutierrez, another member of the team, has run nightclub security in the area for over seven years and is a longtime associate of Masterson, as well as nightclub guru Steve Johns, who has been at the helm of desert nightlife for decades.
VIP Palm Springs offers many services, which includes booking hotel rooms, limousines, restaurant reservations and concert/special event tickets. They also specialize in Coachella Music Festival and wedding travel packages. VIP will even provide complete event staffing for those special occasions. Staying one step ahead, VIP offers entertainment packages customized to fit the needs and budget of all ranges of customers, no matter how extravagant or conservative. From a bachelorette party, to an executive corporate event and even exotic car rentals, VIP Palm Springs will make it happen with an emphasis, utilizing the best local vendors and staff.
VIP Palm Springs is enhancing travel and providing every need for the ultimate experience of Palm Springs and the Coachella Valley.
For more information and services, contact http://www.vippalmsprings.com
Reviewed by-Denise Ortuno Neil 760-695-7701 denise (at) thepalmspringslocal (dot) com