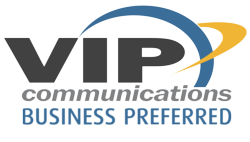 Our pre-release customers saw immediate benefits to their bottom line. We are so confident this service helps global organizations communicate internationally we're offering a free trial.
Ashburn, VA (PRWEB) June 19, 2013
VIP Communications, a leader in high quality international communications solutions, announces the launch of its Direct Line® international call forwarding service.
Direct Line® enables VIP business clients to instantly set up international local telephone numbers that can be forwarded to any destination in the US or worldwide. Customers, suppliers, business partners, and even staff traveling abroad can use Direct Line® numbers to call head office, access customer service centers, or contact any staff member or department anywhere in the world.
Additionally, any phone numbers receiving Direct Line® calls can be changed in real-time by the VIP business account holder. This way Direct Line® service, which is available in over 50 countries, helps to ensure that important calls from overseas always get through to the person or department they are meant for.
Calls to Direct Line® numbers are charged at local call rates offering significant savings for callers and eliminating the international fees applied by local phone providers. The VIP customer simply pays a low, per minute rate for receiving the call.
VIP Communications Chief Business Development Officer, Peter Rogers notes, "We are really excited to offer this new service to our business clients. Our pre-release customers immediately benefited from improvements in the way they were able to communicate internationally and we are so confident this service meets the needs of global organizations we're offering new customers the opportunity to try it free of charge."
Setting up the service is easy, simply visit the website at: http://business.joinvip.com/ or call 1-877-456-7895 and a Business Preferred specialist will open a trial account for you in just a few minutes.
About VIP Business Preferred:
For over 17 years, VIP Communications has delivered high quality, cost effective international communications solutions. Our Business Preferred service offers a suite of solutions to help streamline and reduce the communications costs associated with doing business internationally. Companies can take advantage of VIP Business Preferred service immediately without having to change any of their existing telecom providers and the service can be used from any telephone including mobile phones. Smartphone apps are available for Blackberry, Android, and iPhone to make international calling even easier. Online account management tools help businesses manage their calling costs by user or department and monthly statements of account usage and expenditure are provided online. For more information, and to sign up for a free trial visit: http://business.joinvip.com/