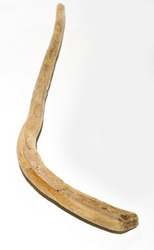 Toronto, Ontario (PRWEB) December 22, 2009
Calling all sports fans. VIPthrills presents unique experiences, rare sought after collectables, gifts for the ultimate hockey fan and the person who has everything.
VIPthrills has exclusive access to more than two thousand items including the World's Oldest Hockey Stick appraised at $4 million, Hockey Hall of Fame celebrity experiences and autographed and game worn jerseys dating back to the 1939 World Hockey Championship. These one of a kind items range in price from $1 to upwards of $2.5 million --so let the bidding begin.
Get in the game today and bid online by visiting VIPthrills until February 28, 2010, the night when Team Canada's men play for the gold.
About VIPthrills:
Vipthrills is the go-to auction destination to find thrilling experiences, one of a kind memorabilia and luxury gifts. VIPthrills offers exclusive opportunities from being the first to fly on board the world's original A380 to jamming in the studio with legendary producer, singer, songwriter Timbaland. Users can join a unique community of thrill seekers and gain exclusive access to a behind the scenes look into the hottest events.
About Vonality :
Vonality has emerged as the market leader of online auctions for high-profile entertainers, entertainment media companies, retailers, corporate brands and non-profit organizations. Vonality's name brand clients are not in the auction business; they are headlining performers, multifaceted entertainment networks, large and small corporations and innovative non-profits with common interests: generating new revenue, increasing visitor traffic to their retail stores or online properties, generating significant buzz and PR attention, raising money for charitable causes, and/or building goodwill in the communities in which they work and live.
For further information: Ashley MacIntyre, Vonality, Phone: (647) 200-9135 E-Mail: Ashley (at) vonality (dot) com.
# # #