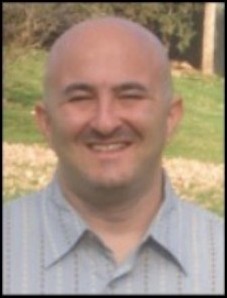 Viral marketing organically transmits marketing messages through the only high-speed consumer-driven portals on the planet: word of mouth – or screen – or IM - or mouse.
Minneapolis, MN (PRWEB) August 22, 2006
Harris Fellman recently announced the release of the final Success Intensives teleseminar series, Viral Marketing Intensives. Six instructors, including Mark Joyner and Dr. Joe Vitale, teach ways to build word of mouth buzz and make money from home online. Success Intensives' four modules cover the basic building blocks of online marketing: affiliate marketing, ad copywriting, list building and viral marketing. Students learn how to begin or enhance a money-making home-based Internet business. Fellman contributes his own experiences in creating 12 Week Intensive, Codename Catalyst and Success Intensives as real-life case studies along the way. To register for the free calls or become an affiliate, visit http://www.theviralmarketingintensives.com.
In the midst of creating content for the three previous Success Intensives – ad copywriting, affiliate marketing and list building, Fellman is now prepared to unleash the most powerful module of all: viral marketing intensive. "If I had to pick one intensive over all the others, this would be it," Fellman says. "Viral marketing organically transmits marketing messages through the only high-speed consumer-driven portals on the planet: word of mouth – or screen – or IM - or mouse."
Fellman encourages all walks of entrepreneurs and anyone anywhere who wants to make money online from home to register for the calls, "Our students will discover viral marketing principles' practical insights that work wherever the buyer is. As I interview the instructors, our students will hear real-life success stories that demonstrate how to use viral marketing in a variety of channels like email, instant messaging (IM) and direct marketing."
In 360 minutes of interviews with leading Internet word of mouth experts, Viral Marketing Intensives students will learn:
who responds best to word of mouth buzz beyond the teen and technology markets
what types of media adapt to viral marketing transmission, including word of mouth, email, mobile messaging, video, web sites, blogs and instant messaging (IM)
when to use viral marketing to get attention and attract buyers by spreading consistent word of mouth messages with calls to action
where to study viral marketing in more detail with references to case study resources
why viral marketing is the only clear path to reach overwhelmed buyers with consistent messaging they want to pass on
how to invest in learning more about viral marketing campaigns with recommended and tested buzz-building word of mouth products offered exclusively on every free call
With all the marketing courses being offered to teach small businesses how to make money online, the instructors alone make this one a stand out. Viral Marketing Intensives presenters include leading Internet marketing experts Dearl Miller, creator of Trafficology; Mike Filsaime, creator of Butterfly Marketing; Gary Ambrose, Viral List Building Expert; Tellman Knudson, creator of the Viral Marketing Chemistry Set, Mark Joyner and Dr. Joe Vitale.
Mark Joyner is the creator of Simpelology and a best-selling author. Joyner was among the first to introduce the ebook concept with Search Engine Tactics, resulting in over 1,000,000 downloads. A prolific writer, Joyner's recently published works include The Irresistible Offer: how to sell your product or service in 3 seconds or less and The Great Formula: for creating maximum profit with minimal effort.
Dr. Joe Vitale, founder and president of Hypnotic Marketing, Inc., is the best-selling author of The Attractor Factor: 5 Easy Steps for Creating Wealth (or anything else) and There's A Customer Born Every Minute: P.T. Barnum's Secrets to Business Success. A featured American Marketing Association and the American Management Association author, Dr. Vitale wrote The AMA Complete Guide to Small Business Advertising. Mr. Vitale's most recent book, co-authored with Bill Hibbler, is Meet and Grow Rich: How to Easily Create and Operate Your Own "Mastermind" Group for Health, Wealth, and More.
To become a Viral Marketing Intensive student or affiliate, visit http://www.theviralmarketingintensive.com.
About Harris Fellman and Success Intensives...
Harris Fellman, fast-becoming recognized as one of the most innovative forces in Internet marketing today - yet almost completely unknown as recently as December 2005, is living proof that anyone -- even a stay at home parent with no list, no products and no contacts -- can build a fool-proof Internet marketing system and make over six figures in twelve weeks starting from scratch. In late July 2006, Fellman unveiled his latest rocket-powered Internet marketing model: four 6 week simultaneous Internet marketing modules delivered via teleseminars and presented by 25 of the biggest names in the Internet marketing industry today. Watch the takeoff at http://www.thesuccessintensives.com.
# # #