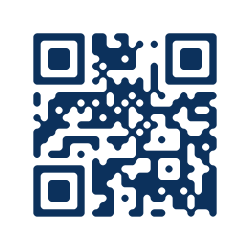 Every great journey begins with a single step
Sacramento, CA (PRWEB) January 14, 2013
Small business owners finally have a choice. They can hire a group of web professionals to design an online marketing plan, build their website and market that website. Or, they can participate in a unique new program being offered by ViralShot.com and learn how to effectively do it themselves.
Viral Shot is excited to announce that they have opened up their new Step by Step Marketing Plan for pre-launch orders until February 1, 2013. Charter members will receive a $100 discount off of the regular $297 price for the program. The one-time membership fee grants members unlimited and continuous access to all of the Plan materials.
According to Gene Altman, founder of Viral Shot, "As a small business owner, I know that there are simply not enough hours in the day for most business owners to visit numerous SEO, web marketing, video production, viral marketing, and social media blogs to learn what strategies are most effective and how to implement them. Small business owners are looking for a single online marketing resource that they can trust to provide information that works for all industries. We are that resource."
Through a series of questions, checklists, and how-to guides, Plan members are taught how to create and deploy an effective online marketing strategy that is customized to their particular business needs.
The Plan provides a true start to finish system. Those business owners who have yet to build a website will find guidance on domain name registration and website creation methods that will enhance their online branding efforts. All Plan members will learn how to identify what their potential customers are searching for and how to integrate social media into their overall marketing strategy. They will learn how to profit from the same viral marketing techniques employed by the most successful marketing experts.
One area where the Viral Shot Marketing Plan really stands out is their tracking forms. Plan members can keep track of their customer targeting and competitor research within their member profile to provide a truly time-saving tool for building and implementing their customized online marketing plan.
"We've taken the most proven and updated marketing methods, added the missing web development components, then compressed it into a simple step by step do it yourself marketing plan for real-world business owners. Our program is a long-term solution for our members because we will be constantly updating the materials as new marketing strategies and online trends emerge." said Altman.