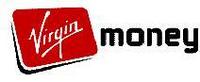 In this tough economic climate holidaymakers may think they can do without travel insurance as they deem it non-essential and try to cut costs. This is a mistake and with single trip cover starting from as little as £4.40 and annual trip from £34.51 it is as important as your passport for peace of mind
(PRWEB) August 7, 2009
Virgin Money has launched a new range of travel insurance policies that packs more in as standard. The new range is designed to meet the needs of a variety of travellers such as families, backpackers, over 65's, winter sports and adventure holidays with customized travel insurance options.
All policies offer the opportunity to cover up to three under 18s per insured adult. As such a two parent family with up to six children under the age of 18 can insure the whole family for the price of two adults making it perfect for parents looking for some sun, sea and a stress free holiday this summer.
And with British holidaymakers facing the daunting prospect of disrupted holidays amid fears of strikes by British Airways baggage handlers and check-in staff, as well as immigration officials from the Government's border agency considering a two-day walk out, Virgin Money says travel insurance is essential to cover against possible travel delay or in the worst case having to abandon your holiday.
Winter sports cover comes as standard on annual multi-trip policies and over forty adventure sports are covered as standard, from archery to white water rafting. And for the adventurous backpacker (aged under 35) there is up to £400 cover if mugged while travelling.
The new Virgin Travel Insurance offers several levels of cover so that travellers can choose the best policy for their needs.
Scott Mowbray, spokesman for Virgin Money Travel Insurance said: "Whether you're skiing in Switzerland, backpacking Down Under or sunning yourself in Spain we have the right cover to suit your travel budget and circumstances.
And Mowbray warned: "In this tough economic climate holidaymakers may think they can do without travel insurance as they deem it non-essential and try to cut costs. This is a mistake and with single trip cover starting from as little as £4.40 and annual trip from £34.51 it is as important as your passport for peace of mind".
Customers buying Virgin travel insurance get instant access to a range of discounts from other Virgin companies as well as other high street names.
Notes to Editors
For further information:
Grant Bather, Public Relations Manager, Virgin Money
+447834844427
Scott Mowbray, Head of Public Relations, Virgin Money
+447834843384
Kevan Reilly/Billy Partridge Citigate Dewe Rogerson
+442076389571
# # #