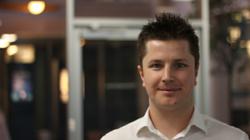 Generally, these seats are not as expensive as the dedicated premium economy, but certainly don't expect too much more outside of being to stretch out your legs more
Melbourne, Australia (PRWEB) August 30, 2012
In its weekly video blog, Pan Australian Travel recaps important news updates in the airline industry and gives its perspective on flying in Premium Economy Class. Their news recaps involves Virgin Australia, Cathay Pacific, and China Southern.
After trying out the Samsung Galaxy tablets onboard domestic flights back in April, Virgin Australia is starting to roll out tablets across their entire fleet this month. "You can expect to see them on both the A330 and 737 aircrafts shortly," announces Jake Hower, Pan Australian Travel's Managing Director.
Cathay Pacific and China Southern also have plans to bring new products into their fleet. Cathay Pacific is expanding the Premium Economy Class across their fleet. Their Premium Economy Class is usually available to passengers flying from Melbourne to Europe.
China Southern is planning to bring the Dreamliner onto the Sydney-London route. They are also considering the A380 aircraft. The Dreamliner aircrafts are the newest in their fleet and have the best products on them. "They are really investing into the Australian market. So check them out. Maybe not this year, but next year, they may be a viable option to London," says Jake Hower.
After the news recaps, Pan Australian Travel gives its perspective on traveling in Premium Economy Class. There is a large range of definitions for premium economy between carriers. In Australia, it is a dedicated premium economy cabin. These cabins have wider seats and a larger pitch of 38 inches as opposed to 32 inches. Width wise, they are 18.5 inches to 21 inches, as opposed to 17 inches to 18 inches in Economy Class.
Premium Economy Class closer to Economy Class than it is to Business Class. Carriers that have Premium Economy Class include Qantas, Virgin Australia, Cathay Pacific, Air New Zealand, Air China, and British Airways. According to Pan Australian Travel, Qantas has the best Premium Economy Class cabins.
There are also many U.S. carriers claiming to have Premium Economy cabins, but all the only difference these cabins hold to the regular Economy cabins is a little bit of extra legroom in the front.
"Generally, these seats are not as expensive as the dedicated premium economy, but certainly don't expect too much more outside of being to stretch out your legs more," says Mr. Hower.
Travelers can expect the price of Premium Economy Class tickets to be 150 percent to 250 percent of Economy Class ticket. Pan Australian Travel advises travelers to get Premium Economy Class only when the ticket price is less than twice that of Economy Class. Once the price goes beyond 200 percent of Economy Class ticket price, then the value is not there, since it really is an extension of economy class, rather than a class between Economy and Business.
About Pan Australian Travel
Pan Australian Travel has been helping business and leisure travelers for over 50 years. In an industry full of flash-in-the-pan businesses, that makes it one of Australia's most established travel agencies.
They don't do budget travel or mass-market package deals. Instead, they focus on helping business travelers take the stress out of travel, and helping leisure travelers plan the luxury holiday or cruise of their dreams.
In other words, their first priority is great service. In fact, they guarantee it by offering a full refund of all agency fees if clients are not 100% satisfied with their service.