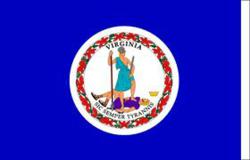 Each state has different options for home security systems, but lay it out for consumers in Virginia. We're here to save consumers time and money.
Richmond, VA (PRWEB) February 09, 2013
With home invasion and crime statistics at alarming rates throughout the country, the recent release of top Virginia alarm systems by Alarm System Report is a valuable asset for Virginia residents. After much in-depth research and deliberation, the security system professionals at AlarmSystemReport.com have named FrontPoint as the top alarm system in Virginia this year, with the company receiving a top, five star rating. The results of the Alarm System Report review are always greatly anticipated, because of the in-depth information reach review provides.
According to the security team at the site, the reviews are based on an anonymous review, conducted by the expert team, to get a full picture of the alarm system provider, its equipment, its prices and the overall service provided. No review conducted by the site is ever done without the most thorough investigation of every aspect of the company, to ensure that customers are receiving the most complete picture possible of each alarm system company.
When conducting this year's reviews of the top home alarm system companies, AlarmSystemReport.com looked at all areas of home security, including the newest in home security technology, particularly cellular alarm systems and wireless alarm systems, so that each homeowner that takes advantage of these valuable reviews will be able to best assess each company based on personal needs.
Representatives from AlarmSystemReport.com say they are pleased with the results of this year's evaluation of Virginia alarm companies, citing not only FrontPoint's outstanding wireless alarm systems, customer monitoring and web and remote access, but also the company's unbeatable pricing and specials that are often offered to customers.
AlarmSystemReport.com is a great resource for Virginia residents contemplating a home alarm system, because each review covers every aspect of service. The site is unique in that it offers reviews from the standpoint of a customer, because each review is conducted through the actual use of the service, allowing the site to offer the best and most comprehensive reviews available. In addition, AlarmSystemReport.com looked at customer reviews, using social media tools, in order to best assess what people in the state of Virginia were saying about each alarm company, providing an even more complete picture of each company, prior to releasing the reviews.
With FrontPoint taking top honors in the state of Virginia, there are a number of other great alarm companies that have also been reviewed, ranked and rated by AlarmSystemReport.com, for Virginia, all of which are located on the website, along with a wide-ranging, in-depth review of each area of service and equipment. Each of these detailed reviews can be found in the area of the site dedicated specifically to Virginia security reviews.