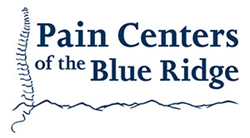 The practice offers self pay pain visits for only $150 initial visits and then $75 for follow up appointments!
Low Moor, Virginia (PRWEB) January 20, 2015
Pain Centers of the Blue Ridge, the top self pay pain centers in Southwest Virginia, have opened a new location in Allegeny County near Lewis Gale Hospital. The Center is located in Low Moor, Virginia, which is close to Covington and Clifton Forge. For more information and scheduling call (844) 4VA-PAIN.
The Virginia pain clinics focus on the needs of self pay patients. Initial visits only cost $150, with follow up visits at $75. For patients with extremely high deductibles or uninsured, the Centers have made it affordable for treatment.
Each patient receives a comprehensive physical examination, along with a complete medical record and imaging review. In addition, medication regimens are reviewed as well for effectiveness.
Over a third of Americans currently suffer from chronic pain issues. This may include degenerative arthritis, failed back surgery, spinal stenosis, RSD, neuropathy, scoliosis, migraines and more.
Pain Centers of the Blue Ridge currently sees patients at two other locations besides in Allegheny County. Patients are also seen at pain clinics in Roanoke and Lynchburg Virginia. With the addition of the Allegheny location, the Centers now are able to see patients from a broad area in Southwest Virginia.
For more information and scheduling at any of the self pay locations, call (844) 4VA-PAIN.