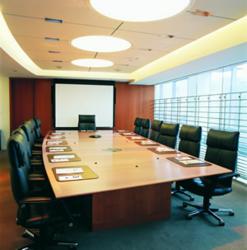 Energy savings isn't just restricted to utilities..Smart design can help employees bring greater productivity and creativity to their jobs..
Fredericksburg, Virginia (PRWEB) January 25, 2012
CBS Home Improvements, a Virginia general contracting firm, recently announced a $1000 discount for new commercial buildout projects. Cameron Sutton, a managing partner of the firm, which has been managing office build-out construction projects in Virginia for the last two decades, says that the discount is designed to help small business owners who want to move forward on their plans, but who may still be worried about the economy. According to Sutton, the general contractor offers green tenant improvement solutions that can help businesses save money on utilities while streamlining their works paces for higher productivity.
Mr. Sutton, who has been in the commercial build-out construction business for over twenty years, explains why he thinks this is a good time for small business owners to start a tenant improvement project: "It's been a rocky last few years, but there are so many small businesses out there that are itching to start growing their ideas. We felt that a good discount on starting buildout construction projects would be ideal, especially as the economy starts to climb again. Best of all, while we've all been riding out this storm, we've spent a lot of time researching green construction technologies and materials, studying the most economical, energy-saving commercial build-out ideas out there, so we can offer our customers very high value for their investment."
According to Mr. Sutton, energy savings is one of their major concentrations, both in terms of utilities and also general workspace flow. "Commercial office buildings are responsible for over 70 percent of the electricity consumption in the United States. When we heard that statistic, we knew we needed to research ways to cut down on that energy consumption during the buildout construction phase, both for environmental concerns as well as helping businesses with their bottom line." Mr. Sutton says that they work with each client to figure out ways to bring more natural light into the work space through open office spaces and other technologies. "We also research the most durable, economical and environmentally friendly materials along with the general build-out construction design.
Energy savings isn't just restricted to utilities, says Mr. Sutton. The layout of the office space during the commercial buildout project is just as important for their clients. "Smart design can help employees bring greater productivity and creativity to their jobs." Mr. Sutton says that in addition to saving money on the electricity bill, more natural light in a workspace cuts down on employee eye strain and contributes to a greater feeling of well-being, which makes workers happier while they're on the job. He says that they also collaborate with their clients during each tenant improvement project on the use of colors, textiles, and works-space flow. "Brighter colors with glossier surfaces reflect natural light and inspire creativity among workers, while strategic uses of carpeting and wall textiles can improve the acoustics and general atmosphere of a space."
Mr. Sutton says that CBS Home Improvements has been successful in the Virginia general contracting business for so long because of their responsiveness to customers' needs as well as the drive to constantly search for the best new build-out construction technologies "We guide our customers through the whole process, from start to finish. And there are so many new options for a green, economical commercial build-out project these days that we're very excited to share these ideas with our clients."
Cameron Sutton
C.B.S. Enterprises, LLC
DBA: CBS Home Improvements
904 Princess Anne Street, Ste C-6
Fredericksburg, VA 22401
(703) 670-3200
csutton(at)cbshomeimprovements(dot)com
###