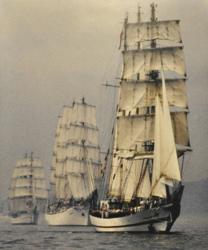 From hot air balloons to hot jazz, from old fiddlers to sensational youg talents, Virginia's summer of festivals and concerts hold a promise of unforgettable memories...
Richmond, VA (PRWEB) May 31, 2012
Summer is one of the most exciting times to visit Virginia. Road trip adventures, beach front fun, mountaintop cabins and lazy days on the water are just some of the reasons families make Virginia their very own summer vacation spot. The Virginia Tourism Corporation says that a Virginia summer vacation or getaway shared with loved ones brings families and friends together for experiences that create the best of memories.
Virginia's summer of 2012 will be sizzling with excitement as a season of top festivals and world-class concerts gets underway in early June. From hot air balloons to hot jazz and from old fiddlers to sensational young talents, Virginia's summer of festivals and concerts holds promise of plenty of unforgettable experiences to share with loved ones.
Summertime in Virginia is a time when people love to get out on the water, a place where visitors will find some of the summer's most popular festivals. OpSail (June 1-12) returns to Virginia waters in the Hampton Roads region, bringing with it tall ships from around the world as well as U.S. Navy ships from the Norfolk Naval Base. Hampton's annual Blackbeard Pirate Festival(June 1-3) puts the "aargh" in family fun while the 36th annual Norfolk Harborfest (June 8-11) is a giant dockside party with the largest fireworks show on the East Coast. The Virginia Lake Festival (July 19-21) brings thousands each year to Buggs Island Lake at Clarksville.
Is there anyone who doesn't love a good food festival? In Virginia there is plenty to love this summer as the Commonwealth lays out the spread for happy visitors. Traditional Virginia favorites are the focus of the Pork, Peanut and Pine Festival (July 21-22) at Chippokes Plantation State Park. Peaches are another of Virginia's most popular foods and Stuart's Virginia State Peach Festival(August 17-18) offers up the tasty fruit in a delectable variety of ways.
Virginia is making its mark as an up-and-coming wine region and has hundreds of wine festivals but the Commonwealth is also a hopping hotbed of craft breweries. That sounds like a reason to celebrate with some festivals. Centerville's Vintage Virginia Wine Festival (June 2-3) is in its 31st year of celebrating the grape while the inaugural Southwest Virginia Wine Festival (June 16) at Heartwood in Abingdon promises to become an annual favorite. Another of Virginia's newest festivals is the Virginia Craft Beer Festival(August 18) at Devils Backbone Brewing Company in Roseland.
Fourth of July celebrations are perhaps the biggest part of summer fun festivities in Virginia. The 16th Annual Balloon Rally and 4th of July Celebration on the parade ground of the Virginia Military Institute in Lexington features hot air balloon rides, fireworks and patriotic music. Norfolk's Town Point Park is the site of the The 30th Annual AT&T Fourth of July Great American Picnic and Fireworks. And where better to celebrate Independence Day than at An American Celebration at Mount Vernon, George Washington's legendary home?
Music seems to be a big part of nearly every Virginia summer festival but some events have music at the heart of the event. In 2012 the Hampton Jazz Festival celebrates 45 years of music with top national acts. FloydFest (July 26-29) brings world music to the Blue Ridge Mountains. This year's headliners include Jackson Browne and Virginia native Bruce Hornsby. The Galax Old Fiddlers Convention(August 6-11) is the largest and oldest of its kind, bringing string music to happy listeners since 1935.
Virginia's summer is also a time for outstanding concert series big and small, from downtown parks to 20,000-seat venues. Wolf Trap National Park for the Performing Arts once again hosts a summer full of top names in entertainment including shows by Bonnie Raitt, Crosby, Stills & Nash, Lyle Lovett, Al Green and Barry Manilow. Northern Virginia's Jiffy Lube Pavilion brings stars such as Dave Matthews Band, Aerosmith, KISS and Jimmy Buffet to Virginia. The Virginia Beach Amphitheater has a hot summer lineup featuring the Beach Boys 50th Anniversary Tour. Local summer concert series bring the sounds of jazz, classical, big band and bluegrass music to localities throughout Virginia.
Love is at the heart of every Virginia vacation. For a full listing of festivals, special events and concerts in Virginia this summer visit http://www.Virginia.org. For a free Virginia is for Lovers Travel Guide call toll free 1-800-VISITVA.