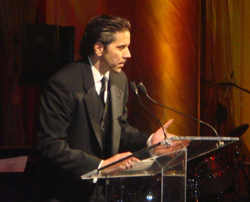 Being a Virginia-based company, we are extremely proud to have been selected by the Virginia Department of Transportation as their preferred provider
Falls Church, VA (PRWEB) June 9, 2010
Trusted Translations, Inc., a global leader in Spanish translation services, was selected as the primary supplier of high-quality translation and interpretation services for the Virginia Department of Transportation. The contract was awarded in late 2009 and commenced in 2010.
Headquartered in Falls Church, Virginia, Trusted Translations is the leading Spanish translation company in the U.S. and one of the largest translation companies in Virginia. The State of Virginia will be able to take advantage of Trusted Translations' 10,000 plus qualified interpreters and translators. The contracted services include three major elements: document translation, on-site interpretation and over-the-phone interpretation services.
"Being a Virginia-based company, we are extremely proud to have been selected by the Virginia Department of Transportation as their preferred provider. As with all of our clients, our commitment is to provide outstanding service and the highest quality output at highly competitive prices," stated CEO Richard Estevez.
Trusted Translations was founded in Virginia with over 15 years of language experience and expertise. The contract covers the entire state, requiring translations and interpretation in as many as 30 languages. The primary services of the contract will be professional Spanish translation and Spanish over-the-phone interpretation. Spanish is the second most spoken language in Virginia, with Hispanics making up approximately 15% of the state's population.
Trusted Translations is a leading translations company providing translation services in over 150 languages. It has grown from a handful of top translators to over 10,000 of the most respected linguists worldwide. With over 5,000 clients, Trusted Translations has expanded its service offerings to provide a full suite of language-related services, including: translations, localization, globalization, internationalization, dubbing, transcriptions, lip-syncing, voice-overs, on-site interpretations and over-the-phone interpretations.
More information:
http://maps.google.com/maps/place?cid=5565193374075421324
http://www.trustedtranslations.com/translation-company/
About Trusted Translations, Inc.
Trusted Translations, Inc. is an experienced translation agency specialized in complex and high-volume translations. Founded in the metro Washington D.C. area and with a presence in all major cities, our translation company brings over 15 years of proven translation experience to your organization.
Utilizing the most experienced translators worldwide and with offices in the U.S., Europe and Latin America, we specialize in providing high quality translations performed by select translator teams.
Our expert linguists translate millions of words a month, successfully delivering projects to thousands of clients from all over the world, including Fortune 500 companies, governments and non-profit organizations in almost every major industry.
Trusted Translations is consistently chosen over many translation companies due to its ability to provide superior accuracy, deliver on time and quote at more competitive prices. Trusted Translations is one of the few translation companies in the world that has successfully provided translation services to over 5,000 clients.
At Trusted Translations, our mission is to grow an organization with a solid foundation of great people, incentives and communication with the clear objective of providing extraordinary customer service and professional, high-quality language-related solutions that connect our clients to the world.
###