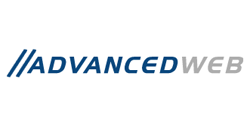 Tim's Rivershore has been a local favorite for seafood lovers and Potomac River boaters for nearly two decades; many of our staff have been eating there for years
Prince William County, Virginia (PRWEB) February 21, 2012
Advanced Web, a Virginia web design firm, has been selected by Tim's Rivershore Restaurant and Crabhouse to create new websites for their flagship establishment in Dumfries, Virginia, and their Lake Anna expansion location in Louisa County, Virginia. Advanced Web will also manage a detailed online marketing campaign that will rely heavily on the use of social networking mediums.
Tim's Rivershore is an established group of family-oriented waterfront restaurants operating in Virginia. Founded in 1994 with a flagship location in Dumfries, Virginia, they are known for delicious seafood and scenic dining within a unique atmosphere. Tim's Rivershore operates a second location in King George County known as Tim's II at Fairview, and the restaurant chain is in the process of opening a third restaurant named Tim's at Lake Anna in Louisa County, Virginia.
"We are excited to be working with such a well-known and developed brand," said Brad Caricofe, Director of Business Development for Advanced Web. "Tim's Rivershore has been a local favorite for seafood lovers and Potomac River boaters for nearly two decades; many of our staff have been eating there for years," said Caricofe.
Advanced Web plans to develop new websites for their Dumfries and Lake Anna locations that will be rich in original and frequently updated content. "These restaurants provide a unique experience for their guests and feature many popular events throughout the year. Their customers want to see updated news and information pertaining to past and future events," said Caricofe.
"We plan to provide an organized flood of useful information for their customers with the goal of reducing the need for management interaction while increasing awareness and ultimately foot traffic to their businesses," said Caricofe. "To achieve these objectives we will rely heavily on integration with several social networking platforms like Facebook, Google+, and Twitter."
For more information about Tim's Rivershore Restaurant and Crabhouse, visit their website at http://timsrivershore.com.
Advanced Web has been providing professional Virginia search engine optimization, web development, and systems engineering solutions to over 400 clients worldwide since 1999. For more information on Advanced Web's services, visit advancedwebllc.com.
###