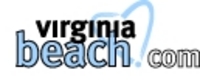 Being in the search engines is extremely beneficial but nothing beats having the right URL name and providing the right services
Virginia Beach, VA (PRWEB) March 19, 2008
With concerns being raised over the stock market, inflation and the economy, why is business owner Steve Jones upbeat? He is a prospering GeoDomain owner. As of February, Steve has owned http://www.virginiabeach.com, a site any Virginia Beach visitor needs to know about, for 12 years.
A GeoDomain is a Web site dedicated to a certain geographic area with the same .com URL address. Steve's Web site provides valuable information on Virginia Beach, VA just as Chicago.com caters to Chicago, IL. GeoDomains are being featured in news articles and magazines everywhere for their successful ability to provide information and services to the local public and tourists. Most recently, http://www.virginiabeach.com was praised in Growing Wealth Magazine as one of the top providers of Virginia Beach hotel reservations.
Most GeoDomains feature places to stay (hotels, motels, bed and breakfasts), calendar of events, classifieds, job listings, business reviews, local news and more. As newspaper readership is on the decline, many GeoDomains have stepped up to provide local content and advertising for their respective areas.
Geographically based Web sites have what some competitors would consider an unfair advantage. Instead of relying on search engines like Google and Yahoo to bring web traffic, visitors intuitively type in http://www.virginiabeach.com and arrive at Steve's site.
"Being in the search engines is extremely beneficial but nothing beats having the right URL name and providing the right services," said Jones. "The majority of our audience arrives at our site merely by typing our name into their browser."
What has 2008 brought to GeoDomain virginiabeach.com so far? "The trend of increased traffic with every new year hasn't stopped," said Jones. "January of 2008 was the best January we've ever had. My wife and I also turned down another two million dollar buy-out offer. This year we look forward to publishing even more content about Virginia Beach and partnering with more local businesses. It's an outstanding place to live, work and vacation."
Contact:
Steve Jones
sjones @ virginiabeach.com
757-871-9644
###