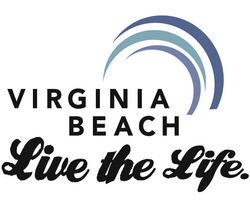 Virginia Beach, VA (Vocus) February 12, 2009
Witness humpback or fin whales as they frolic along the Virginia Beach coastline. The air is cool, but the suspense keeps you warm as you await the moment when you see the magnificent creature - sometimes weighing up to 40 tons - emerge from the water. The season opened with visitors experiencing a rare sighting of a North Atlantic right whale and its calf in early January. The sighting rate for whales last month was a remarkable 61 percent. Fin whales were spotted, along with humpback whales that breached and lobtailed near the boat. Dolphins also added to the mix of sightings.
Each winter, thanks to the food-rich waters of the Chesapeake Bay, humpback whales migrate along the coast. Through March 15, visitors can embark on a 2 - 2½ hour Virginia Aquarium & Marine Science Center whale watching boat trip, narrated by a trained educator. For those seeking exceptional value for this extraordinary adventure, whale watching packages are available on http://www.vbfun.com through March 15, starting at just $78 per person.
Humpback whales have made their trip along the shores of Virginia Beach for more than a decade, weighing up to 40 tons and ranging up to 52 feet long. When "spyhopping," the whales poke their heads out of the water for up to 30 seconds. Whales also engage in "lobtailing" (raising their huge flukes out of the water and then slapping it on the surface) and "flipper slapping" (using their flippers to slap the water). The fin whale also migrates along the Virginia Beach coast, boasting speeds of up to 23 mph. They are the second largest animal on the planet, ranging up to 79 feet long and weighing up to 70 tons.
For more information on whale watching in Virginia Beach, visit http://www.vbfun.com/visitors/articles/winterGetaway/ or http://www.virginiaaquarium.com.
Virginia Beach entices visitors to "Live the Life" every season of the year! Located in the southeastern corner of the state, Virginia Beach is four hours southeast of D.C. by car and within a day's drive or less from two-thirds of the U.S. population. For visitor information, call 1-800-VA-BEACH (800/822-3224) or visit the Web site http://www.vbfun.com for online trip planning and more information about Virginia Beach's new $202.5 million convention center.
# # #