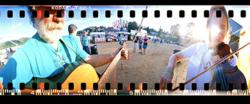 Virginia is filled with big festivals and major events alive with excitement and fun and celebrating the things that make the Commonwealth one of America's top travel destinations...
RICHMOND, Va. (PRWEB) January 11, 2013
Every year Virginia is filled with big festivals and major events alive with excitement and fun and celebrating the things that make the Commonwealth one of America's top travel destinations, states the Virginia Tourism Corporation. From world-class headline entertainment to small-town fiddlers and from hot air balloons to hurdling horses, 2013 looks to be one of Virginia's best years ever for major gatherings that bring people together sharing good times and making memories.
It's also a year for big anniversaries. Historic Garden Week turns 80 this year, the Waterford Historic Homes Tour 70, the Highland Maple Festival 55 and the Neptune Festival 40. Newer events such as the Richmond Jazz Festival have likewise become big crowd pleasers taking their place beside established favorites and looking forward to their own milestone anniversaries in years to come.
Come together, share the love and celebrate in 2013 at one of Virginia's favorite annual events, including:
March:

The Highland Maple Festival
The sap runs deliciously sweet in Virginia's mountainous Highland County. Now in its 55th year the Highland Maple Festival draws thousands of visitors to enjoy the bounty of the maple industry, including tours of maple camps.
March/June:

World-class performers come to Virginia's Tidewater Region for performances ranging from opera to choreographed air shows. Past performers have included the Mormon Tabernacle Choir, Al Pacino, Liza Minelli, Ravi Shankar, Etta James, the Peking Acrobats, the Martha Graham Dance Company and the Count Basie Orchestra. The annual Virginia International Tattoo is a major highlight.
April:

Each year during the last full week in April Virginia's some of Virginia's most beautiful private homes and gardens are opened for guided public tours. Sponsored by the Garden Club of Virginia, the event has been described as "America's Largest Open House."
May:

On the first Saturday of May each year the beautiful countryside of Northern Virginia is the site of the pageantry of steeplechase racing. The Virginia Gold Cup celebrates its 88th year in 2013 in one of the most stylish annual events in the Commonwealth.
Loudoun County Spring Farm Tour
Two days of splendid "agritainment" await visitors in Loudoun County including winery tours, pick-your-own vegetables, llamas and alpacas, kids' activities. Perfect for families.
May/June:

Blackbeard Pirate Festival
The city of Hampton rolls out loads of fun with an emphatic arrrgh in this annual Tidewater favorite that features mock battles, rollicking sea chantys, dances and plenty of pirates.
June:

Each year since 1968 some of the biggest names in jazz come to Hampton. Past performers include Count Basie, Dizzy Gillespie, Ramsey Lewis, Miles Davis, Dave Brubeck, Thelonious Monk, Natalie Cole, Wynton Marsalis, Ray Charles, Al Jarreau, Patti LaBelle and Kenny G.
July:

Held each year adjacent to the Blue Ridge Parkway, Floyd Fest is the funkiest and most eclectic music festival in the universe and beyond. 2012 performers included Allison Krauss & Union Station, Jackson Browne, Bruce Hornsby, Brandi Carlile, Drive-By Truckers, Anders Osborne and Ricky Skaggs.
August:

Galax Old Fiddlers Convention
It's the world's largest and oldest fiddlers' convention. Amateur artists playing a variety of stringed instruments compete for cash prizes at a variety of skill levels.
Maestro Lorin Maazel and actress Dietlinde Turban play host to world-renowned musicians during a month-long festival of performing arts in pastoral Rappahannock County.
The Richmond Jazz Festival
Held at Richmond's beautiful Maymont Park, the annual jazz festival has hosted the top names in jazz including George Benson, the Neville Brothers and Trombone Shorty.
September:

40th Annual Neptune Festival Boardwalk Weekend
Throngs descend on Virginia Beach each year for more than 35 events including the North American Sandsculpting Championship, triathlon, surfing competition, juried arts show, parade and live music.
Giant music event with performance stages all over downtown in the city known as the "Birthplace of Country Music" and where Hank Williams ate his last meal. Music varies from bluegrass to blues to rock & roll.
October:

More than 100,000 people attend this offspring of the National Folk Festival featuring performers from all over the world serving up everything from Virginia bluegrass to Cajun swamp music to Klesmer and Tibetan mediation music.

Virginia's oldest juried crafts fair held in the historic village of Waterford – the entirety of which is a National Historic Landmark District.
November:

78th running of traditional steeplechase races on the grounds of James Madison's Montpelier. World-class tailgating accompanies the sight and sound of horses jumping hedgerows and thundering across the piedmont countryside.
"America's Friendliest Marathon" is back for its 35th year with a scenic course through historic neighborhoods and along Richmond's beautiful riverfront. Live bands, spirit groups and party zones are found all along the course as thousands of spectators cheer on thousands of runners.
December:

Colonial Williamsburg's Grand Illumination Celebration
Colonial Williamsburg's Christmas season opens on the first December evening of each year with fireworks, period Christmas decorations, wassail and the traditions of Colonial Virginia.
Love is at the heart of every Virginia vacation. A full listing of Virginia festivals and special events can be found at http://www.Virginia.org or call 1-800-VISITVA for a free 2013 Virginia Is For Lovers Travel Guide.
# # #