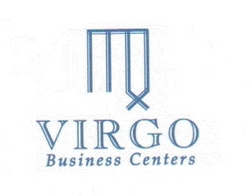 "You're paying only for what you need and nothing else. As soon as you sign up, you eliminate a large amount of operating costs and finances. Utilities, maintenance, payroll, technology – that's all included."
New York, NY (PRWEB) March 10, 2011
A study by the International Facility Management Association Connect showed that in 1994, during a thriving economy, the average American work space per employee was 90 square feet. Following the 2008 economic crisis, that number has been reduced to a mere 75 square feet. While some industries are downsizing their real estate expenditures in response to a volatile economic environment, others are capitalizing on the opportunities arising from it.
Virgo Business Centers, a Manhattan business center which specializes in affordable workplace solutions, announced the opening of their fourth location. Their newest addition, the SkyGrid Building at 575 Lexington Avenue, will be available to New York City businesses on April 1st.
Joseph Scharf, Virgo Business Centers CEO, believes that Virgo's success is due to its pragmatic approach towards satisfying client needs.
"As our clients are tightening their belt, we understand the need to be flexible and practical. Not only are we proud of our office locations, we find that clients appreciate our customizable plans. You choose your office space size, location, and structure. It all depends on what a company needs and wants."
Virgo's current New York office addresses include the Empire State Building, 380 Lexington Avenue at Grand Central, and 304 Park Avenue South in the Flatiron District. Their newest Midtown location, the SkyGrid building, was renovated in 1990 by renowned architect Der Scutt, whose firm designed such notable New York buildings as Trump Tower, One Astor Place, and 520 Madison Avenue.
Sarah Klein, Virgo Business Centers Co-CEO, explains why the company is booming during a slow economy.
"You're paying only for what you need and nothing else. As soon as you sign up, you eliminate a large amount of operating costs and finances. Utilities, maintenance, payroll, technology – that's all included."
Many companies choose to relocate into business centers carrying prestigious New York City addresses to maintain their established image and adapt to the challenges of a volatile economy.
As companies continue to face the difficulties of expenditure cuts, business centers such as Virgo deliver customized solutions as an answer to the growing need for affordable work space. As the average company office space is decreasing, outsourcing office costs could prove to be a new trend for business owners who need smart and cost-effective solutions in a volatile economy.
About Virgo Business Centers
Virgo Business Centers is a New York based company that provides efficient office work space solutions to Manhattan companies. Since 1998, Virgo Business Centers has been helping companies of all seizes grow, without the hassles and commitments normally associated with traditional office space. Virgo proudly boasts some of Manhattan's most notable business addresses including: the Empire State Building, 380 Lexington Avenue at Grand Central, and 304 Park Avenue South in the Flatiron District. For additional information or for an office space quote please call +1 877-393-2555 or visit http://www.virgobc.com.
# # #