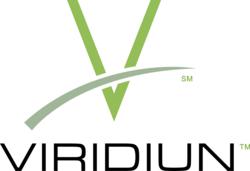 We want to develop channels that will share with our stakeholders the innovative work that we are doing in real time.
Atlanta, GA (PRWEB) January 31, 2012
Readi-Blend, the natural livestock blended feed, is proud to announce the launch of their new website. As part of the Viridiun family of products, Readi-Blend offers a revolutionary choice for farmers across the country. The Readi-Blend product is created by recycling green by-products from grocers, creating a nutritionally superior product. By using food grown for human consumption that would normally be discarded, the company closes the gap on waste in the food cycle and converts millions of pounds of waste into the greatest good that it can serve.
The goal was to offer a fresh feel and appeal to a wider audience. With a refined design and relevant content in an easily digestible configuration, the site is a natural extension of the company's mission to create long-term partnerships with America's farmers and cattlemen.
The new website is easier to scan, read and navigate, enabling visitors to find what they need quickly. Additional, Readi-Blend's value propositions have been outlined in a straightforward format. "We are confident that our new web presence will improve our visibility and reputation as a leader in green recycling. We want to develop channels that will share with our stakeholders the innovative work that we are doing in real time," offered Rhett Marlow, Co-Founder/Business Development. "It, like our company, is a work in progress and still evolving. We will continue to improve our site, and our products, to best serve our customers."
About Viridiun
Viridiun is the partner of choice for many familiar national and regional banners and has enjoyed steady growth since its establishment. Their team has a long history of delivering robust solutions within the recycling industry. With a deep experience in process improvement, supply chain development and compliance management, Viridiun is able to enhance the entire sustainable process value stream from collection through processing to reuse. For more information, please visit http://www.viridiun.com
About Readi-Blend
Readi-Blend is a premium all natural feed, balancing protein with high energy components. Their mission is to divert recyclable organics from landfills and create a sustainable feed to fuel the cattle industry. From the beginning, their belief in quality as their primary concern has been a differentiator with competitors. Produced by Viridiun, Readi-Blend is an all-natural product developed with the most innovative systems for testing ingredients and monitoring nutritional consistency. Learn more at http://www.readiblend.com.
###