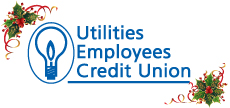 UECU wanted to extend the same spirit of community involvement our credit union members demonstrate, by making holiday charitable contributions in the names of our utility company partners.
Wyomissing, PA (PRWEB) December 11, 2012
Utilities Employees Credit Union (UECU), a virtual credit union serving the U.S. utility and energy industry nationwide is making charitable contributions in honor of 400 utility business locations that employ its credit union members. More than 600 utility and energy companies across America offer UECU membership as a free benefit for employees and their family members, to promote their workers' financial wellness and productivity.
Rather than including a small "thank you" gift with the credit union's yearly holiday cards to partner utility companies, UECU has elected to make a separate donation in the name of their employee liaison at 400 utility and energy company locations across America.
"When our credit union members in the utility industry responded to Hurricane Sandy with a tireless commitment to restoring the East Coast's power and utility services, they inspired us with their dedication to serving the community," says Jane Kennedy, Business Development Manager for Utilities Employees Credit Union. "UECU wanted to extend that same spirit of community involvement by making this year's holiday gift to our utility company partners, a charitable contribution in each of their names."
UECU sent more than 400 electronic holiday cards last week, with an invitation to each recipient to make a donation from UECU to the organization of their choice among more than 250 national charities in the Charity Choice network (CharityGiftCertificates.org). Utility company representatives are able to choose from a wide variety of causes, including organizations devoted to youth, disability, cultural, education, disaster relief, health, hunger and poverty, women's issues, elderly care, and community service initiatives.
"This is a time in which businesses and organizations alike are doing their best to be frugal in a challenging economy," says Kennedy. "We felt our utility company sponsors would appreciate the opportunity to spread some holiday cheer with a donation and UECU could do the most good for our membership, our sponsor companies, and these deserving charities, by choosing a contribution for the holidays. Online giving is a very cost-efficient, yet generous way to celebrate the holidays – we hope our utility company partners will think so too!"
To learn more about Utilities Employees Credit Union, visit http://www.uecu.org. Utility companies and related industry organizations interested in offering UECU financial benefits to their employees may call 800-288-6423 ext. 6034 or visit benefits.uecu.org.
About Utilities Employees Credit Union
Utilities Employees Credit Union is a nationwide, virtual credit union providing financial services to utility and energy workers and their families since 1934. Its membership includes the employees of 600 companies and members of Energy People Connect, an association for individuals currently employed or pursuing employment in the energy industry. UECU is among the less than one percent of U.S. credit unions to consistently receive the A+ "Excellent" Weiss Rating for financial soundness and one of the few financial institutions to reward its members with a year-end bonus dividend, which last year totaled $1.2 million.
###