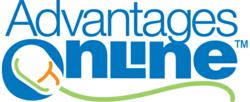 Our upgraded online banking platform allows our members to further customize their home banking experience.
Wyomissing, PA (PRWEB) January 24, 2013
Utilities Employees Credit Union (UECU) has launched an enhanced version of its extensive online banking system, which is available to its nationwide membership of 43,000 utility workers and their families. UECU's unveiled the updated look and new features for its Advantages Online™ home banking system on January 23rd.
"Our upgraded online banking platform allows our members to further customize their home banking experience with a personalized account dashboard, individual member sign-ins, and expanded options to categorize and search their financial transactions," says Jane Kennedy, E-Services Manager for UECU. "We've also enhanced our E-Notifications™ email and text alerts service and added extensive personal finance tools so our members can track expenses, design budgets, and graphically monitor their financial activities."
UECU created the collection of new enhancements to take its existing suite of free, convenient financial "E-Services" to a new level. The credit union has already provided its members with complimentary 24/7 online account access, online bill pay, remote check deposit services, online funds transfers, account and credit card electronic statements, account alerts, and online loan applications. UECU first offered its members around-the-clock, online home banking in 2001, and continued expanding the capabilities of its free Advantages Online™ home banking service in the years that followed.
Providing high-quality, nationwide account access to its members has been a priority for UECU due to its unique business model. For more than 75 years, UECU has operated as a "virtual credit union" serving a widely-dispersed membership from one location without members ever having to step inside a branch – allowing the credit union to reduce costs and return profits to its membership. The credit union's virtual business model allows UECU to provide financial employee benefits to companies and workers in the utility and energy industry wherever they expand or relocate throughout the nation.
UECU also plans to offer mobile phone banking services to its membership, later this year.
To learn more about Utilities Employees Credit Union, visit http://www.uecu.org.
About Utilities Employees Credit Union
Utilities Employees Credit Union is a nationwide, virtual credit union providing financial services to utility and energy workers and their families since 1934. Its membership includes the employees of 600 companies and members of Energy People Connect, an association for individuals currently employed or pursuing employment in the energy industry. UECU is among the two percent of U.S. credit unions to receive an A "Excellent" Weiss Rating for financial soundness and one of the few financial institutions to reward its members with a year-end bonus dividend, which last year totaled nearly $1 million.
###