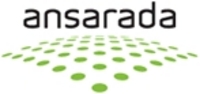 Sydney, NSW (PRWEB) July 9, 2009
Sydney and London-based virtual data room expert, Ansarada, today announced its virtual data room services and technology has been awarded ISO 27001 certification. This announcement, combined with Ansarada's existing use of an ISO 27001 certified data centre, confirms the company as the world's most secure data room provider. The certification means Ansarada is the world's only virtual data room specialist that guarantees independently certified end-to-end best practice security.
Ansarada's security certifications now cover a broad certification scope encompassing physical hosting environment, system access, development of code, storage and other business processes. The certificate was awarded to Ansarada following a rigorous auditing process conducted by Lloyds Register Quality Assurance.
ISO (International Organisation for Standardisation) is the world's largest developer and publisher of International Standards. Specifically, the ISO 27001 standard is a globally recognised Information Security Management System (ISMS) standard. ISO 27001 specifies the requirements and processes to enable a business to establish, implement, review and monitor, manage and maintain effective information security - an essential factor for Ansarada's ongoing success.
Ansarada's secure virtual data rooms are specifically designed to facilitate due diligence online. They accelerate projects by giving multiple parties controlled access to confidential documents, including Q&A facilities, 24x7 from anywhere in the world.
Commenting on the announcement, Ansarada's CEO, Sam Riley said: "Ansarada's business is to provide a secure information service and its continued success and growth is founded on security and reliability. This certification means that any information hosted in an Ansarada virtual data room will be managed in the most secure virtual data room environment in the world. As a business grows, the various points of possible loss of security grow too. It is recognised by Ansarada that a formalised security strategy is required to ensure that security, confidentiality and reliability for our clients is maintained and continually improved - with security there is no finish line."
Ansarada is a leading provider of virtual data room services, with clients including companies such as UBS, Macquarie, Deloitte, Lazard, Grant Thornton and BG Group.
# # #