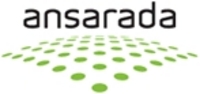 (PRWEB) December 3, 2009
Ansarada, a leading worldwide virtual data room provider, announced today that it has been awarded the SAS 70 Type II certification. The third party validation, which was awarded through KPMG, confirms Ansarada as the leader in secure virtual data room technology. Ansarada is now the only virtual data room provider in the world providing its clients with an environment in which to conduct their business projects which complies with both SAS 70 Type II and IS027001, for security and compliance measures. This latest certification reaffirms Ansarada's commitment to providing the world's most secure SaaS data room platform, minimising risk and offering the highest level of protection for clients, positioning them significantly ahead of their competitors.
The SAS 70 Type II certification is an internationally recognised standard developed by the American Institute of Certified Public Accountants (AICPA) and is renowned as a mark of superior service quality and delivery. SAS 70 Type II enables service organisations to disclose their control activities, effectiveness and processes to customers and auditors in a uniform reporting format. The certification covers nine specific business operational areas – including network monitoring, customer service, data backup, change management, deployment, and physical security.
Commenting on the announcement, Ansarada's CEO, Sam Riley said: "This certification proves our commitment to security, confidentiality and protection of information in due diligence projects and financial transactions. No other provider has both SAS 70 type II and ISO 27001. This truly places us ahead of the game, with a competitive advantage that no one else can offer. Our SaaS data room is able to meet the challenges of conducting all types of major or minor projects and transactions, with complete flexibility devoid of any increased costs or risks compared with other alternatives."
The SAS 70 Type II and ISO 27001 combined certifications, in addition to Ansarada's comprehensive document security controls, provide Ansarada clients with the highest level of data room protection available in the world. This thorough approach to information security delivers customers the assurance and confidence to conduct their due diligence and collaborative projects with the only virtual data room provider that guarantees independently certified end-to-end security meeting the highest international practicing standards.
The SAS 70 Type II certificate was awarded to Ansarada following a rigorous auditing process by KPMG accounting group. To be successful, they were required to demonstrate and provide assurance the identified control objectives were met.
Ansarada's systems and technologies are highly accredited and comprehensive, and have been specifically designed to facilitate all aspects of due diligence securely online. The facility encompasses a physical hosting environment, system access, user access, development of code, storage, business continuity and dozens of other information security processes that are independently audited to ensure compliance with best practice internationally recognised standards.
###