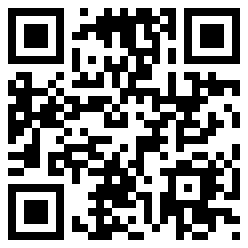 Research has shown that visuals are 6 times more effective than words alone.
St. Louis, Missouri (PRWEB) November 13, 2012
So you got a website video to help boost your marketing efforts. And are asking yourself how else can you use it to drive traffic and get the most out of it?
Virtual Media Group, a St. Louis based video production company has come up with 8 additional ways to use your marketing video:
1. Emails - Slide past those gatekeepers with ease, simply add a link to your email signature on all emails. This is a great passive way to create an opportunity to get your message in front of everyone you email throughout the year. Add an with an image linked to your video to your emails. Studies show that when people see pictures or images in emails, they try to click on them. Another idea is weekly client newsletters help reinforce the client's decision to go with your company and also brand your product or service as well.
2. Sales Appointments - When meeting a client for the first time or when giving new decision makers an overview of what you do, pull out your laptop or log onto your website and let your website video do the talking. This helps in a number of ways. First, your website video won't forget any important points about your product or service. The website video also uses visuals to get your messages across. Research has shown that visuals are 6 times more effective than words alone.
3. CD's - How you use your video on CD's will vary from company to company. For instance, you can burn your website video onto CD's and mail them out with information packs to customers or hand them out at trade shows. If your company has other videos or computer-based information that you need to get across and would use a DVD, you can use your website movie as an introduction.
4. Pay Per Click Ads - Pay Per Click ads are easier than ever to purchase, and post to the Web. Sites like Yahoo, Facebook, and Google make it simple. Some allow you to post an image, link that image to your website video, and you're done. Others limit you to text, however will allow you to link to your video. You can even target different types of internet searches.
5. Trade Shows - Your website video can be playing in your booth at your next trade show. Either on your laptop, projected on a screen, or on a flat screen TV. This will really make your booth stand out from the sea of sameness that most trade shows exhibit. website videos are like magnets that will draw customers to your booth, for you to reel them in the rest of the way. Remember customers want to know what you do, they are just hesitant to talk to a salesperson until they are sure that you have something of value to offer them.
6. Brochures - There are two ways to use your website video in your brochure. One is to add a CD/DVD to the inside pocket and the other is to simply add a QR Code linked directly to your video.
7. Re-sellers - If your business is using re-sellers it is critical that you have a website video to explain to the re-seller and anyone they talk to about what your company does and how it will help the prospective customer. Re-sellers can use the website video in the same ways you can while ensuring that the correct message is being relayed and the product or service is not misrepresented.
8. Recruiting - Before hiring that next person make sure they truly understand what your company does. Add a link to your job listings or help wanted ads. Are you trying to hire key people on your team? Make sure you are putting your best foot forward and give a professional and cutting edge look to your company. This will draw people to your company to learn more.
About Virtual Media Group
http://www.vmgonline.com
Virtual Media Group creates unique video presentations quickly and easily that clearly explain what companies offer, delivering a compelling presentation to prospects before they speak with a salesperson. VMG videos engage viewers, guiding them to pick up the phone and take the next step in the sales process. Videos are easily forwarded, allowing company messages to reach more people than ever. As a result, VMG videos increase sales and decrease advertising costs. Founded in 2009, Virtual Media Group is in St. Louis, Missouri.