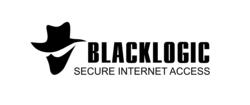 Did you know that if you are using Wi-Fi in public hotspots then you are sending and receiving all of your traffic in 'the clear?'
Toronto, ON (PRWEB) May 27, 2011
Blacklogic Inc. VPN (Virtual Provider Network) provider of PPTP, L2TP/IPSec and SSTP protocols announces the addition of its 61st server worldwide. The addition of a 61st server raises Blacklogic's profile globally as a leading VPN service provider and enables Blacklogic and its clients to more aggressively combat Internet access inequalities and Internet security problems worldwide.
Why the need for VPN?
Why does a person in one country have access to shows, music, games, communication services, etc., while someone else in another country (even if the countries border each other) has the same access limited or denied? This is the reality of the Internet, that based on geographically determined IP addresses, a person may enjoy some services and sites, but miss out on others. In some countries the disparity of Internet access and services is alarming. The solution to conquer the geopolitical unfairness of the Internet is VPN.
What is VPN?
VPN stands for Virtual Private Network – a secure private tunnel over the Internet. Everything in the tunnel is encrypted on the way in and decrypted on the way out. It no longer matters that packets can be potentially sniffed and blocked based on their signatures (for example: P2P shaping by ISPs, VoIP blockage in the Middle East). All data inside the tunnel is an unreadable series of letters and numbers. Additionally, anyone snooping around on the VPN connection will not be able to discern the final destination or the type (web, email, chat, and streaming video) of service they are connected to.
Functions of VPN:
The benefits of VPN service are as endless as the Internet itself. Skype becomes available again in the Middle East and blocked sites, such as gaming, adult content, blogs, Hulu, Netflix, iPlayer, Flickr, YouTube and more are accessible. Access to the Internet is no longer controlled by geographically determined IP addresses, politicians, or religious/moral considerations in different countries. Instead, the playing field has been leveled regardless of where users access the Internet.
Security Advantage of VPN:
Virtual Private Network tunnels meet the need for security, privacy and peace of mind. Web surfers using Wi-Fi in public hotspots are sending and receiving all of their traffic in "the clear." The radio signal is penetrating walls, zooming across the street and is readable in plain text. Many hotels have "sniffable" wired networks, which may cause the information exchanged via the Wi-Fi Network to be available for public perusal.
About Blacklogic Inc.
Blacklogic Inc. was established in October 2006 in Toronto, Canada and manages over 100 servers worldwide. Blacklogic prides itself on providing excellent service to its clients. The company's team of experts works around the clock to provide outstanding VPN services for all customers around the world. It is estimated that currently 1 million people worldwide utilize VPN; Blacklogic is proud to serve thousands of those clients. Blacklogic VPN service is available in very affordable monthly and annual subscriptions.
###