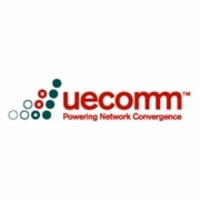 VPLS will allow Uecomm to provide a greater level of service to our customers and further demonstrates our commitment to provide the best in data networks to the Australian enterprise market
Melbourne, VIC (PRWEB) July 11, 2008
Leading next generation networks provider and Optus subsidiary Uecomm, announced today the implementation of a new Virtual Private LAN Service (VPLS) platform, which combined with its new Logical Resource Manager (LRM) system is an Australian first.
The VPLS platform provides a resilient Ethernet solution for customers who want to control their own routing and require fully meshed connectivity to multiple sites. It utilises MPLS to provide full redundancy in the core and seamless failover to an alternative site in the event a primary location fails.
LRM provides the foundation for a single flow-through provisioning and activation system for VPLS-based services across multiple access technologies and components, reducing complexity, time and cost of delivery, while maximising the usage of network resources. This implementation is the first of its kind in Australia with VPLS.
According to Director, Operations and Technology and Acting CEO, Ian Noble, the implementation of the new VPLS platform continues to position Uecomm at the forefront of Ethernet technology in Australia.
"Since becoming the first telecommunications carrier to provide Ethernet WANs for the business market in 2001, Uecomm has led the carrier Ethernet market in Australia. We are proud to continue this position through the deployment of a VPLS-based Ethernet offering.
"The move to VPLS will deliver an improved customer experience including faster, more accurate network and service design through extensive automation facilities, and expected improvements in network service levels. It also lays the foundation for hierarchical Quality of Service and will deliver significant customer benefits including increased business continuity, flexibility and scalability as well as improved support for Voice over IP, video and data services.
"VPLS will allow Uecomm to provide a greater level of service to our customers and further demonstrates our commitment to provide the best in data networks to the Australian enterprise market," said Noble.
Uecomm was the first Australian member of the Metro Ethernet Forum (MEF) and its investment in this new platform paves the way for MEF certification, planned for 2008.
Uecomm selected Alcatel-Lucent as the vendor for the supply, installation and integration of the new platform including 7750SR, 5620SAM and LRM system.
About Uecomm
Uecomm is the data specialist for business, delivering high-speed broadband data solutions to business customers nationally.
In 2001 Uecomm became the first carrier in Australia to offer metro Ethernet services and in 2007 Uecomm was the first Australian service provider member of the Metro Ethernet Forum (MEF).
Uecomm was established in 1997 and is now part of the Optus SingTel group of companies and a fully owned subsidiary of Optus Networks Pty Limited. Further company information at http://www.uecomm.com.au
# # #