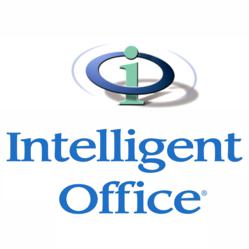 Many business owners and entrepreneurs have a difficult time leaving their business to go on vacation," said Allan Sirotkin
Miami, Florida (PRWEB) November 29, 2012
Intelligent Office of Miami, a virtual and professionally staffed office suite concept that provides concierge-style business services, is helping small businesses owners and entrepreneurs during the busy holiday travel season with its new Vacation Assistant service.
Vacation Assistants, are local and highly trained virtual assistants that help small business owners and entrepreneurs manage their administrative business operations while they are travelling on vacation or long international business trips. This virtual service is designed to prevent business owners from missing any vital communication, issue or business opportunity due to their travel.
Business owners deal with the stress of leaving their operations while they are away. Missed phone calls, roaming charges, emails, client questions and other essential administrative tasks can pile up while travelling. The designated virtual assistant will handle calls, emails or any inquiry and prescreen them before redirecting them.
As part of the program's introduction, new clients can try the service for free for one week before they actually leave town. During the first week, Vacation Assistants will learn all of the necessary aspects of the clients needs while they are out. This includes frequently asked questions, a list of VIP callers, scripts for phone calls and template email responses. This will ensure they are comfortable with their Vacation Assistant's understanding of their business needs before they fully commit and head out on their trip.
"Many business owners and entrepreneurs have a difficult time leaving their business to go on vacation," said Allan Sirotkin, managing director of Intelligent Office Miami. "They feel like their business has to go on vacation when they do. Our virtual assistants ease the stress by ensuring that nothing slips through the cracks while the client is out of town."
The Vacation Assistant program was developed from the Intelligent Office's core services provided by Intelligent Assistants. Intelligent Assistants are based in Miami, Florida; are highly trained; and specialize in virtual business support that includes a multitude of administrative and operational support services.
####
About: Intelligent Office Miami is located on the 37th floor of One Biscayne Tower in Downtown Miami, with panoramic views of the skyline and Biscayne Bay. The location features private office space, two conference suites, a kitchen, and private, locked mailboxes, all of which are available 24/7. You can rent office space by the hour, day, week or month. For more information, please visit Intelligent Office Miami.