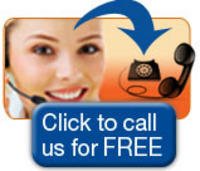 The click to call function is a great way to cut down on wait times for customer support
Austin, TX (Vocus) March 17, 2010
Want to get a click to call service? Don't even know what that is? PBXCompare.com suggests that businesses go with virtual phone systems that allow them to add "click to call" buttons, which can make it easier for customers to reach them. A new page on PBXCompare.com details the click to call function, which enables users to add a button to their websites or email messages that would allow customers to click, leave their name and number and wait for customer support to call them back.
"The click to call function is a great way to cut down on wait times for customer support," says PBXCompare.com developer Koby Wong. "It also makes your business seem more professional and dedicated to providing quality customer service."
In addition to explaining the call to click function, PBXCompare.com also lists virtual PBX services that offer click to call services and offers detailed reviews of these services, which include Phone.com, My1Voice and RingCentral. PBXCompare also features information on setting up a virtual receptionist, or auto attendant, which can forward calls to the appropriate extensions and feature a handy dial by name directory, as well as info on how to get a second phone number with a virtual PBX service.
According to the website, "A second phone number adds a phone line to any of your existing phones. So when someone calls your second phone number, you can have any of your phones ring (home phone, cell phone, business phone). You can even have your second phone number ring your home phone first, and if you don't answer, ring your cell phone and have your voicemail pickup if you don't answer your cell phone."
PBXCompare.com offers dozens of thorough reviews of services that offer virtual phone numbers categorized into Basic, Mid-Level and Corporate plans with a breakdown of Pros, Cons and an overall Conclusion. The site also features a whitepaper comparing an affordable business VoIP system to a traditional phone system on price points and features. PBXCompare.com endeavors to keep PBX reviews as up-to-date as possible in order to offer accurate information to small business owners, entrepreneurs and other buyers of PBX services.
PBXCompare.com is a featured site on ChooseWhat.com, a resource site that aggregates comparisons of top small business and entrepreneurial tools, such as business card printing services, email marketing services, internet fax services and web hosting services, among others.
For more information on hosted PBX services, including free 800 numbers, please visit http://www.PBXCompare.com.
###