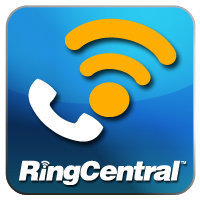 RingCentral made substantial improvements to their Mobile plans, and it seems to have been well-received by our users
Austin, TX (Vocus) July 30, 2010
RingCentral has received a significant increase in the number of click-throughs to their newly updated RingCentral Mobile plans, according to PBXCompare.com, a leading review and comparison site for virtual phone systems.
"RingCentral made substantial improvements to their Mobile plans, and it seems to have been well-received by our users," says Koby Wong, SEM Analyst for PBXCompare.com.
RingCentral offers four Mobile plans: Pro, Plus, Power and Premium. The newly updated Pro, Plus and Power plans offer an additional 200-500 included minutes at the same monthly price. Additionally, the Pro plan now features double the number of extensions, and the Plus, Power and Premium all offer an unlimited number of extensions. RingCentral Mobile starts at $14.99/ month (or an effective monthly rate of $9.99 if you prepay for a year of service), and all of the plans are under $100. In addition to virtual phone services, RingCentral Mobile offers fax capabilities. The updated plans now include unlimited fax storage.
Virtual PBX (also known as hosted PBX, virtual phone systems, and virtual phone service) provides businesses with all of the functionality of a traditional phone system- auto attendant, multiple extensions, corporate voicemail- by without the need to buy expensive equipment or even new phones. Virtual PBX services are ideal for companies with less than 10 people (though they also work well with larger businesses) and for companies that have employees working from multiple locations.
PBXCompare.com offers detailed reviews of top virtual PBX brands for the basic, mid-level and corporate levels, as well as information about obtaining 800 numbers, business VoIP systems and how to select a virtual PBX service for your business.
This site was created to help make it easier for business owners to choose a virtual PBX service provider. Virtual PBX services include important features such as virtual numbers, an auto attendant (virtual receptionist), call forwarding, voicemail, and voicemail to email.
Users who have little background knowledge of virtual PBX systems are able to view the Market Standard specs for basic, mid-level and corporate plans, respectively. Using the Market Standard, they can make side-by-side comparisons of monthly price, number of extensions, overage charges, activation fees, and other features. The straightforward data allows users to make informed, confident buying decisions on PBX services.
Far exceeding the Market Standard for included minutes and number of extensions, RingCentral has proven to be a popular choice for users on PBXCompare.com. To read in-depth reviews, comparisons and breakdowns of RingCentral Mobile plans, please visit http://www.pbxcompare.com.
# # #