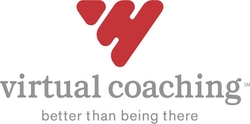 Companies are facing profound market demands to ramp up their employees' effectiveness, deliver on a global scale, and reduce costs for their shareholders
New York, New York (PRWEB) July 28, 2008
A revolutionary web-based training platform launched today will change the way that corporations train and coach their global workforce. Virtual Coaching℠ delivers customized, one-on-one, video-enabled virtual training and coaching to employees at all levels anywhere in the world. Created by workplace expert Ronna Lichtenberg and entrepreneur Vlad Vakser, this patent-pending technology enables corporations to boost employee performance and morale within the compressed time frame and efficiencies of today's net economy.
"Companies are facing profound market demands to ramp up their employees' effectiveness, deliver on a global scale, and reduce costs for their shareholders," said Lichtenberg. "Virtual Coaching enables them to accomplish all three feats with one platform."
Virtual Coaching℠ applies the technology of state-of-the-art communications tools, individual user-generated video recordings, conferences and high tech management process tools, to the human expertise and understanding of what coaches, trainers, and employees need in order to do a great job.
According to a 2006 Bersin and Associates study, employers spend almost $56 billion dollars training and coaching employees. With Virtual Coaching℠, employers can dramatically reduce these costs, while improving overall training outcomes. On average, training typically costs employers $1,000 per day per employee. For the annual domestic travel costs alone of one employee traveling half-time, companies could cover the cost of using Virtual Coaching℠ for 1,000 individual sessions.
Virtual Coaching: "better than being there"
Because Virtual Coaching℠ allows one-on-one, individualized training using web-based tools as its platform, what traditionally were group training sessions limited to one physical location now are tailored to meet individual needs, time zones, and locations. Virtual coaching is better than being there because it:

Simplifies user-generated video to create simple, powerful assessment and learning opportunities
Places interactions in a managed environment instead of "one-off" video conferences or calls
Provides a complete platform of coaching tools, including the opportunity for customized use of client assessments and reviews
Provides schedule and location flexibility creating global opportunity
Integrates the training experience into existing Intranet systems
Assures privacy and secure interaction
Beyond Training and Coaching
In addition to training and coaching, thanks to its flexible technology, Virtual Coaching℠ can be adapted to meet other corporate needs as well, such as:

Outplacement and transition coaching
Global mentoring programs
Virtual interviewing and recruiting
Wellness coaching
Developed from a coach's perspective
Virtual Coaching's technology platform is based on years of actual experience with training and coaching personnel across a wide range of major corporations. Using the Virtual Coaching platform, employers have the option to create their own programs, or retain the consulting services of Virtual Coaching℠. If needed, Virtual Coaching℠ can craft tailored programs and provide high quality senior trainers -- offering quality normally available only to senior executives. Among topics covered are:

effective interviewing
inclusive leadership
powerful presentations
difficult conversations
effective leadership
Powerful, cost-saving, adaptable, secure, Virtual Coaching℠ provides the answer to today's ever-increasing demand for new employee skills and competencies.
The People Behind Virtual Coaching℠
Ronna Lichtenberg is a noted author and workplace expert. She is Founder and President of Clear Peak Communications, a consulting firm that has partnered with Fortune 500 leaders for more than ten years. She's also the Founder of Your Winning Pitch, the leading virtual pitching coach for individuals. Lichtenberg's mission is helping companies increase the value of business relationships that drive sustained profitability.
Vlad Vakser is a technology entrepreneur best known for leading all development and research of new and emerging technologies at Langate Corporation, with first hand, cross-industry experience in designing, implementing and supporting content management systems for dozens of companies.
###