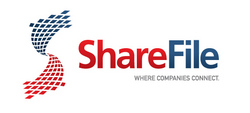 We will continue to strive to offer world class service and support to our customers.
Raleigh, NC (Vocus) May 8, 2010
ShareFile, a leader in virtual data room and FTP site alternatives for business, recently opened a fourth data center located in Asia. This data center is just the latest in a long line of upgrades made by ShareFile in the recent months to enhance their already outstanding level of service reliability and speed. The data center allows ShareFile to provide even faster upload and download file transfer speeds for users of the company's business services in the Asia-Pacific region. This expansion continues to set ShareFile apart from its competitors around the world.
"With data centers on both coasts of the United States, in Europe and now in the Asian-Pacific region we are able to provide our business customers in that area of the world faster upload and download speeds," stated Jesse Lipson ShareFile, CEO. "We will continue to strive to offer world class service and support to our customers."
Each of ShareFile's data centers are protected with multiple redundant power sources. This guarantees that data is easily accessible during any natural disaster. The servers in all of ShareFile's four data centers are equipped with technology that automatically mirrors all data in real-time to two separate locations to prevent against data loss. Full backups of all system data are performed regularly at each data center ensuring that no data is lost and is always 100% secure.
About ShareFile:
Headquartered in Raleigh, North Carolina, ShareFile is a leading provider of virtual data rooms and tools for exchanging business files easily, securely, and professionally. Unlike an FTP site, ShareFile can be accessed using any standard web browser and does not require software installation or special training. ShareFile's 1,200,000 users span over 50 industries and 120 countries, including accounting, advertising, law, graphic design, consulting, healthcare, and engineering. ShareFile is the 2008 Winner of CNET's WebWare 100 for file storage and security.
###