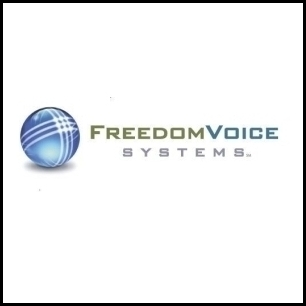 We think it will be a one-stop resource for entrepreneurs
Encinitas, CA (PRWEB) April 17, 2007
FreedomVOICE Systems, a leading provider of a wide array of integrated virtual office tools and toll-free number systems, announces the launch of its new corporate Web site designed to provide comprehensive company information to customers and others looking for ways to grow their businesses.
"Our research indicates that nearly 50% of our customers find us through online search engines," said Eric Thomas, CEO and founder. "Our new corporate site showcases all of the tools we offer home-based, small and mid-sized companies. Viewers can choose the products they need to enhance their business, stay connected to customers and boost productivity."
In addition to its main toll-free number voice systems, company officials say they have added lead generation products for the real estate and mortgage industries, teleconferencing, Internet faxing and voice to text transcription services.
"There are several new products we're about to release," said Thomas. "PodFonesm, where business owners can provide audio information files delivered immediately to Web subscribers, and ClearTouchsm, a revolutionary new hosted PBX system, are just a hint of future FreedomVOICE Systems offerings."
Though the company has registered and constructed many Web sites to discuss its history and products, Thomas says this is the first time it has offered a comprehensive, all-in-one site. The URL is http://www.fvscorporate.com.
"We think it will be a one-stop resource for entrepreneurs," said Thomas.
About FreedomVOICE Systems
Founded in 1996, FreedomVOICE Systems (FVS) develops and markets a comprehensive slate of integrated virtual office tools that allow businesses and professional offices to interact more effectively with their customers, clients, patients and associates. FVS' feature-rich systems and flexible technology enable users to enhance their image, communicate seamlessly whether by voice, fax or email, track marketing effectiveness and promote their service by increasing their availability – as well as establish an effective, carefree toll-free number voice system.
The company offers a wide array of products and services from 800-number toll-free number services to more advanced unified communications systems. For more information, please call 800-477-1477 or visit our web sites.
Contact: Bruce Bond
FreedomVOICE Systems
Providers of virtual office tools, toll-free number systems
800-477-1477 ext. 822
###