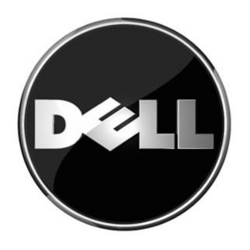 Dell's Flexible Computing architecture represents a unique approach for meeting customer needs with a comprehensive portfolio of solutions and services that include On-Demand Desktop Streaming, Dedicated Remote Workstations, optimized OptiPlex end-nodes, and now Virtual Remote Desktop
ROUND ROCK, Texas (PRWEB) December 10, 2008
The News:
Dell Virtual Remote Desktop can help customers reduce storage by up to 90 percent compared with competitive solutions that do not leverage provisioning server technology. In addition, it may also reduce desktop operations costs by an average of 40 percent and pay for itself within six months.[1] Leveraging Citrix's XenDesktop to enhance its Flexible Computing solutions offerings with Virtual Remote Desktop, Dell delivers centralized control of client/end user data and personalized images for IT managers while enabling common remote end-user needs. The Dell Virtual Remote Desktop with XenDesktop provides a PC-like user experience with the added benefit of 'instant-on' access to the virtual desktop. In addition, Virtual Remote Desktop facilitates access to the virtual desktop from both corporate and personal devices and enables session mobility. This means a single desktop session can follow the user from one device to another as they log on and off, making it ideal for medical and healthcare environments. Dell is also simplifying virtual desktop image management by creating and de-provisioning virtual desktops from a single desktop image, enabling IT administrators to easily create a new desktop image, update an existing image or make any changes without any downtime, whenever they want. Dell Services help customers assess, design, plan and deploy the Flexible Computing solutions that meet their specific needs. For a five part educational series on Dell's Flexible computing solutions, customers can visit http://www.direct2dell.com/insideit. Quote:
"Dell's Flexible Computing architecture represents a unique approach for meeting customer needs with a comprehensive portfolio of solutions and services that include On-Demand Desktop Streaming, Dedicated Remote Workstations, optimized OptiPlex end-nodes, and now Virtual Remote Desktop," said Darrel Ward, director, Dell Product Group.
Additional Information:
Dell Flexible Computing Solution
OptiPlex FX160 Thin Client
OptiPlex Desktops
OptiPlex flickr Photos
Direct2Dell.com/InsideIT
Citrix XenDesktop
About Dell
Dell Inc. (NASDAQ: DELL) listens to customers and delivers innovative technology and services they trust and value.
1 The Dell Virtual Remote Desktop Solution is part of the Flexible Computing Portfolio. It is a Dell branded version of Citrix XenDesktop with additional services and support. Claim based on Virtual Desktop ROI, a Citrix Whitepaper.