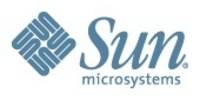 The Network is the Computer
MENLO PARK, Calif. (PRWEB) October 9, 2008
When:
9-10 a.m. PST, Friday, October 10
http://www.blogtalkradio.com/shiftradio
How to Listen to the Live Show:
Visit http://www.blogtalkradio.com/shiftradio, and dial (347) 539-5008 to ask guests live questions. To submit questions prior to the show, send them to shiftradio@sun.com by Thursday, October 9.
Podcasts will be posted after every show at: http://www.blogtalkradio.com/stations/sunradio/featured.aspx
About the Guest:
As Principal Engineer of Intel's Corporate Technology Group, Mic Bowman investigates scalable software architectures for Connected Visual Computing. He is a winner of the "Top 50 Technologies" award from Scientific American and recently sat on a panel at the Austin Game Developers Conference.
Upcoming Guests:
For more information on future guests of SHIFT Radio, visit: http://www.blogtalkradio.com/shiftradio
About Sun Microsystems, Inc.
Sun Microsystems develops the technologies that power the global marketplace. Guided by a singular vision -- "The Network is the Computer" -- Sun drives network participation through shared innovation, community development and open source leadership. Sun can be found in more than 100 countries and on the Web at http://sun.com.