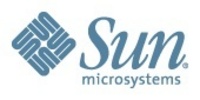 Best of open source platforms and middleware: Desktop virtualization
SANTA CLARA, Calif. (PRWEB) September 4, 2008
Users of xVM VirtualBox 2.0 software will now benefit from new support for 64-bit versions of operating systems like Windows Vista and RedHat Enterprise Linux, in addition to all other major host operating systems. The software also offers a new user interface for the Mac platform, improved networking for the Mac OS X and Solaris OS, as well as improved performance, especially on AMD chips. Additionally, customers who purchase an enterprise subscription will receive a Right-to-Use License, allowing them to deploy the xVM VirtualBox platform using their own software deployment tools. Subscriptions start at $30 (USD) per user per year, which includes 24/7 support, and discounts are available based on volume.
"Sun xVM VirtualBox software continues to dominate the desktop virtualization space with over 6.5 million downloads to date and rave reviews from press and customers. Now with xVM VirtualBox 2.0 software and the new enterprise subscription, customers can confidently roll out xVM VirtualBox software across their business," said Steve Wilson, vice president, xVM, Sun Microsystems. "Virtual desktops, such as those provided by the xVM VirtualBox software, are the future of business desktops because they are more flexible, manageable and secure than traditional PC architectures. Enterprises will be thrilled with the xVM VirtualBox platform because it provides them an easier way to deliver a standard operating environment across their enterprises."
xVM VirtualBox software lets users create "virtual machines" into which they can install their operating system of choice, so developers can easily build, test and run cross-platform, multi-tier applications on a single laptop or desktop computer. A mere 20 megabyte download, xVM VirtualBox software is incredibly compact and efficient and installs in less than five minutes.
German Federal Government Chooses xVM VirtualBox Software
"With more than 12,000 PCs in German embassies worldwide, we wanted to move to an open source desktop architecture that provided more flexibility and reduced costs. With that goal in mind, we selected xVM VirtualBox software as the migration tool. This choice turned out to be ideal as it allowed our desktop users to continue to use the Windows applications they were familiar with, but on the new desktop platform. Users can't even tell the difference. The xVM VirtualBox software is that simple and easy to use," said Torsten Werner, IT Strategist, Federal Foreign Office of Germany.
Industry Recognition for xVM VirtualBox Platform
Sun's xVM VirtualBox software has received awards and positive reviews from top industry experts. Most recently, the software won InfoWorld's 2008 Bossies (Best of Open Source Software) Awards in the "Best of open source platforms and middleware: Desktop virtualization" category. xVM VirtualBox software was chosen for its OS support and seamless Windows support. The InfoWorld report published on August 4, 2008 said: "With version 1.5.0, VirtualBox introduced seamless Windows, a knock-off of the Coherence and Unity features of Parallels and VMware Fusion, respectively. The VirtualBox implementation, however, represents the first time the capability has been available under both Windows and Linux." Positive reviews have also appeared in major IT publications, including: eWeek, CRN, ZDNet and ITWire.
xVM VirtualBox software is a key component of Sun's broader xVM virtualization and management software portfolio, which includes Sun xVM Ops Center, the upcoming Sun xVM Server, and the Sun Virtual Desktop Infrastructure (VDI) software. Targeted at end users, developers, SMBs, and enterprises, xVM VirtualBox software is the entry-level offering into the Sun xVM platform and is designed for a broad range of customers of all sizes.
Sun's Virtualization Products and Services
Sun offers a complete desktop-to-datacenter virtualization product portfolio and comprehensive set of virtualization service offerings to help customers deploy new services faster, maximize the utilization of system resources, and more easily monitor and manage virtualized environments. Sun's virtualization products provide unified software management tools and virtualization capabilities across operating systems, servers, storage, desktops and processors. For more information, visit http://www.sun.com/xvm.
About Sun Microsystems, Inc.
Sun Microsystems develops the technologies that power the global marketplace. Guided by a singular vision -- "The Network is the Computer"(TM) -- Sun drives network participation through shared innovation, community development and open source leadership. Sun can be found in more than 100 countries and on the Web at http://sun.com.
Sun, Sun Microsystems, the Sun logo, Java, VirtualBox, OpenSolaris, Solaris, and "The Network Is The Computer" are trademarks or registered trademarks of Sun Microsystems, Inc. or its subsidiaries in the United States and other countries.